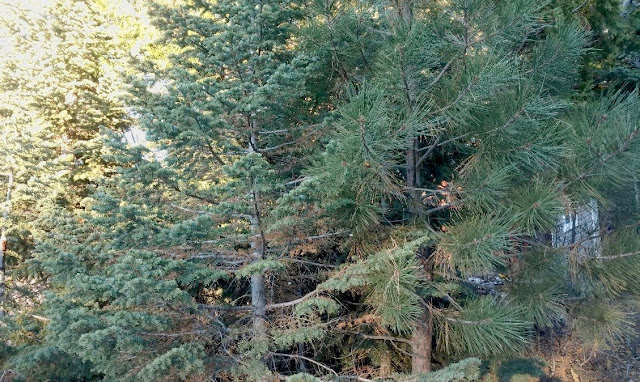 Find a forest of evergreens at nearby tree farms. (Photo: Debbie Arrington)
Christmas tree farms open the season Friday
It's a Sacramento holiday tradition: A short trek to find the perfect tree.
Think of it as farm to floor. Forests of fresh firs, pines, spruces, cedars and even redwoods await customers at Sierra foothill tree farms (and a few farms in the Valley, too).
An hour from Sacramento, Apple Hill is dotted with several growers. You can cut your own or take home a pre-cut tree.
Friday, the day after Thanksgiving, is opening day for many of these farms. With more stormy weather in the forecast, check road conditions before heading out.
Tuesday's snow, which blanketed much of the foothills, "set" the needles on the trees, according to growers. That way, the trees will hold onto their needles longer. The moisture also freshened up the foliage.
That snow also makes the tree search feel wintery – a wonderful touch when thinking "White Christmas." Several growers offer hot cider or hot chocolate along with their trees.
Find a map and suggestions at the El Dorado County Christmas Tree Growers' website,
Chooseandcut.com
.
For folks who would rather keep their search in the Sacramento Valley, check out Silveyville Christmas Tree Farm in Dixon. Celebrating its 40th year, this farm opens Friday, too. Find it at 6248 Silveyville Road, Dixon, and online at
www.silveyvilletreefarm.com
.