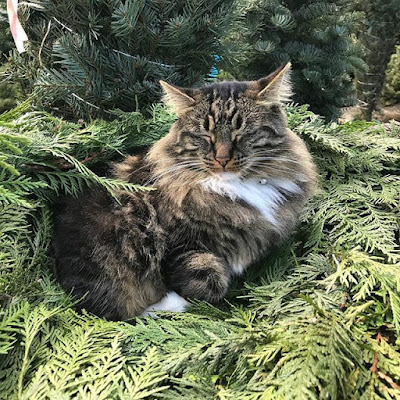 Aretha, staff cat at The Plant Foundry, rests after watching the unloading of
the Christmas trees. (Photos courtesy The Plant Foundry)
Christmas trees have finally arrived; Santa's on his way
Santa's coming to Oak Park. The Christmas trees have already arrived.
Oak Park's neighborhood nursery, the Plant Foundry will host its fifth annual Holiday Open House from 9 a.m. to 5 p.m. Saturday, Dec. 7. There will be music, adoptable pets, beer, vegan tacos and a visit by Santa. Admission is free.
After a weather-related delay, the nursery's Christmas tree lot is finally packed with fresh trees in several different varieties. The trees arrived Sunday, Dec. 1, and in between storms, are now being unpacked.
The nursery's resident cat carefully supervised the process.
"Aretha is exhausted from watching all of the humans unloading, sorting, and prepping hundreds of Christmas trees," the Plant Foundry posted on Instagram, "but she said she is willing to stay open until 6 p.m. on weekdays to give an extra hour for her working admirers to come find the perfect tree!"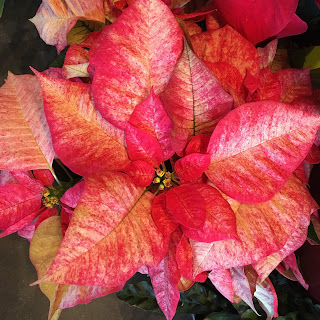 Gorgeous poinsettias are freshly arrived.
Find locally grown poinsettias, too. A new shipment arrived Wednesday morning.
The Plant Foundry is located at 3500 Broadway, Sacramento.
Details:
www.plantfoundry.com
.