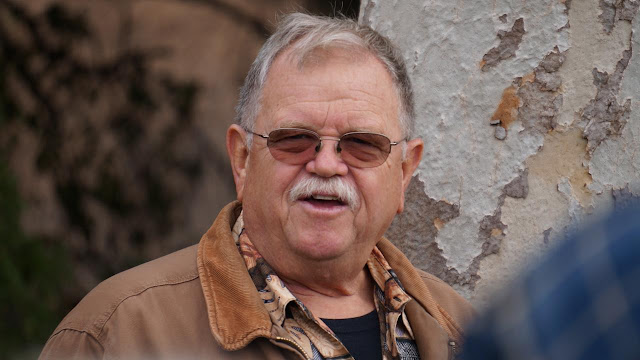 Warren Roberts leads his first walking tour of 2020 at noon  Wednesday at the UC Davis Arboretum. (Photo courtesy UC Davis Arboretum)
Tour UC Davis Arboretum in search of winter blooms
Start off the new year right with a little exercise, interesting plants and some fun.
Warren Roberts, superintendent emeritus of the UC Davis Arboretum, will host his first "Walk with Warren" of 2020 with a noontime stroll Wednesday, Jan. 8, through the arboretum's gardens and collections. Admission is free.
Known for his plant-related stories and botanical puns, Roberts entertains as he informs. Wednesday's walk will highlight winter color and changes in the arboretum gardens. See what's in bloom when most plants aren't.
This informal garden tour starts at the Arboretum Gazebo. Free one-hour parking is available along Garrod drive near the Gazebo. Or stay longer and park in Visitor Parking Lot 55; purchase a $10 daily parking pass at the lot kiosk.
Details:
http://arboretum.ucdavis.edu
or call 530-752-4880.