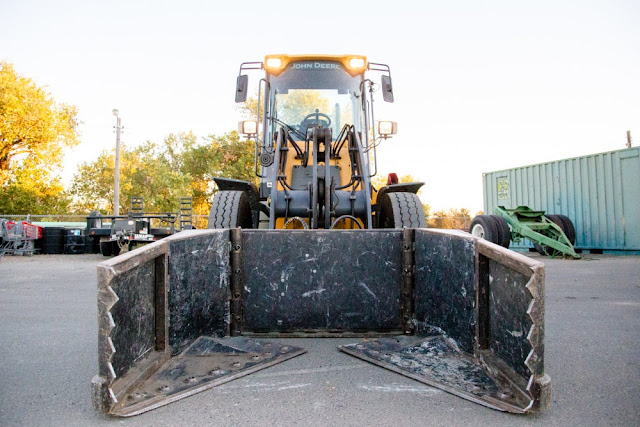 The Claw is still working, but just until Jan. 26. (Photo courtesy City of Sacramento)
Sacramento street pick-up schedule ends Jan. 26
Better get those piles moving and the Christmas tree out the door; the Claw is almost gone.
Sacramento's leaf season with street pick-up of yard waste ends Jan. 26. That's the last date to put out yard waste, tree trimmings, rose prunings, leaves and Christmas trees to be scooped up by the Claw.
Residents can get a pick-up estimate via the city's Leaf Season webpage at:
http://www.cityofsacramento.org/Public-Works/RSW/Collection-Services/Yard-Waste/Leaf-Season
. On the SacRecycle collection calendar link, insert your address and get a target date for your street, within three days. The Claw schedule is updated twice daily with crews out Monday through Saturday.
Piles should be no more than 4 feet by 4 feet by 9 feet; that's about five cubic yards. Tree limbs should be trimmed to 3 feet or less in length. (Same goes for the Christmas tree.)
Make sure there's room enough next to the curb for rainwater to flow. Piles should not be put in plastic bags. And please no dog poop, says the city; that can contaminate the entire load.
Miss the Claw deadline? City residents can arrange for special pick-up of tree trimmings and other waste.