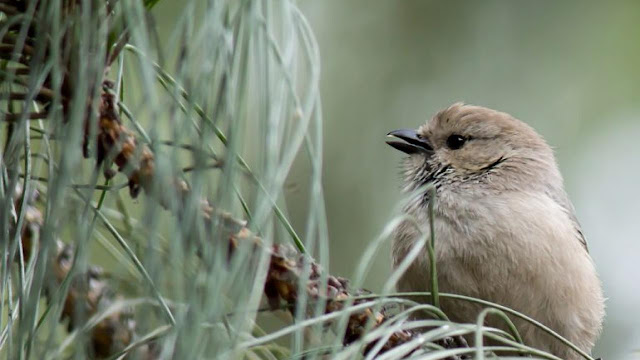 Ready for some bird talk? Two free workshops this weekend focus on the birds that can be seen in the area in winter.
(Photo courtesy UC Davis)
Two weekend events put winter visitors in spotlight
This weekend, UC Davis Arboretum is for the birds. Two excellent presentations (one indoors, one out) will help make you a better birdwatcher – and more informed about your feathered friends.
At 10:30 a.m. Saturday, Jan. 25, veteran birder Lois Richter presents "Birds in Davis: The Inside Scoop," featuring dozens of winter birds that can now be seen in Yolo County. A longtime docent, Richter will present a slide show and discuss the many birds that frequent the Davis and Sacramento area this time of year. The event will be in the Environmental Horticulture Building, Room 146. Admission is free.
(For a map, go to:
https://campusmap.ucdavis.edu/?b=56
)
At 10:30 a.m. Sunday, Jan. 26, Richter takes the discussion outdoors along with her binoculars for a birding tour of the Arboretum gardens. On the free "Birds in Davis: Out and About" tour, see the many species of birds that call the campus home.
During the Sunday tour, Richter will cover much of the same material as Saturday's lecture, but with live subjects instead of slides. Learn how to spot various species in their natural habitat – and hear what they sound like, too.
This one-hour tour starts near Visitor Lot 5. Parking is available free on campus during the weekends.
Details:
arboretum.ucdavis.edu
or call 530-752-4880.