Free garden workshops offer expert advice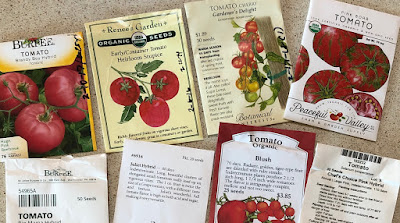 It's just about time to start tomato seeds. Get advice on this and more February
gardening activities at Green Acres' five sites on Saturday.
(Photo: Kathy Morrison)
A new month is on the horizon. Is your garden ready?
Get on top of what to do in February during the free garden workshop, "February Garden Checklist," set for 10 am. Saturday, Feb. 1, at all five locations of Green Acres Nursery & Supply.
February traditionally is a very busy month in Sacramento gardens as we transition from winter to spring. It's also a great time to make major landscape renovations, plant trees, roses and shrubs or prepare space for a summer vegetable garden. This month is the right time to start seeds for such summer favorites as tomatoes and peppers.
"Join our discussion about prepping your veggie garden and starting veggies from seed, fertilizing spring bloomers, rose care and more," says Green Acres. "Our garden gurus are here to answer questions and provide guidance."
Find Green Acres in Elk Grove (9220 E. Stockton Blvd.), Folsom (205 Serpa Way), Rocklin (5436 Crossings Drive), Roseville (901 Galleria Blvd.) and Sacramento (8501 Jackson Road).
Details:
www.idiggreenacres.com
.