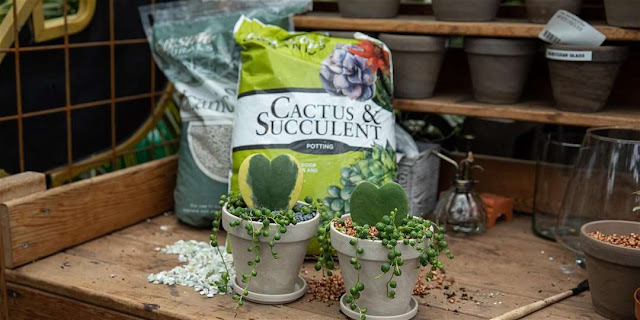 How sweet is this! A hoya plant and a string of pearls make a special valentine. (Photo courtesy Green Acres)

Green Acres
offers fun class on Tuesday
Here's a sweet idea for the plant lover in your life: Create a living valentine!
At 5 p.m. Tuesday, Feb. 4, at Green Acres Nursery & Supply, learn how to make a succulent garden featuring a heart-shaped hoya and a string of pearls plant – just in time for Valentine's Day.
"Treat yourself or gift it to someone special to enjoy," says Green Acres.
Course fee is $20 and includes everything you need: Plants, granite clay pot and saucer, potting soil, decorative rock and expert advice.
"Learn about succulents and how to care for your new creation," Green Aces adds.
Sign up early; only 20 spots are available at four Green Acres locations: Elk Grove, Folsom, Rocklin and Roseville. (No Sacramento class.)
For details and reservations:
www.idiggreenacres.com
.