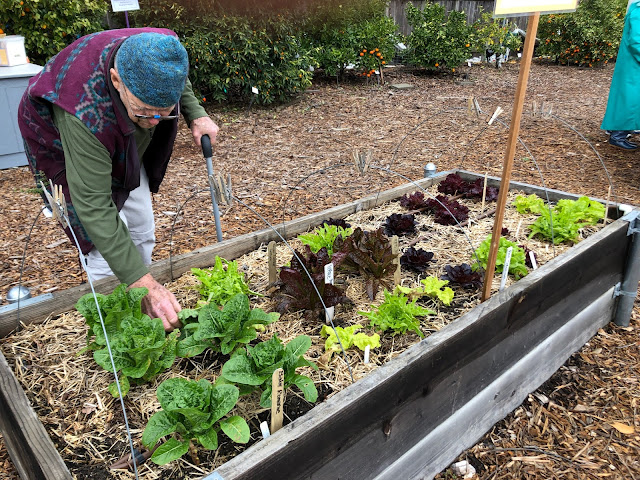 This time last year, the cool-weather vegetable garden at the Fair Oaks Horticulture Center was well established. Expect there to be plenty to look at (and ask about) at the Open Garden this weekend. (Photos: Kathy Morrison)
Master gardeners will be on hand with information and advice
Ready to dive into spring gardening preparations? Pack up your questions and head to the Fair Oaks Horticulture Center on Saturday, Feb. 8. The Sacramento County master gardeners will be out in force for Open Garden from 9 a.m. to noon, rain or shine (or cold). The event and all that expert advice is free.
Open Garden is an informal event, and visitors are encouraged to roam around and view the activities. Each area of the Horticulture Center will be staffed, and master gardeners will answer questions while also offering demonstrations.
At 10 a.m., mini presentations will be offered in these areas:
Herb garden: Preparation for planting
Orchard: Late fruit-tree pruning
Vegetable garden: Growing and caring for strawberries
Vineyard: Cane and spur dormant pruning
Water-Efficient Landscape (WEL): The right tools for the jobs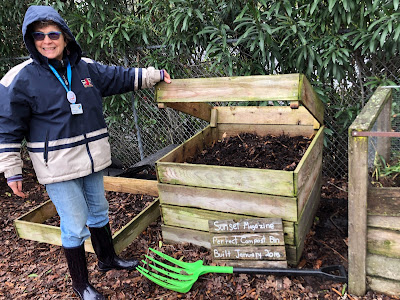 Master gardeners are happy to show off their compost bins
at the Hort Center.
The FOHC also includes areas devoted to cane and bush berries, citrus, composting, native plants and perennials. Ongoing discussions will include creating and harvesting compost, growing cool-season vegetables, scion grafting, citrus fertilizing, and methods to combat peach leaf curl and brown rot disease.
The master gardeners also will be prepared to tackle plant problems and insect identification. Bring a good sample from the problem plant, or the insect in question, in a sealed plastic bag to the Ask the Master Gardener table at Open Garden.
The Fair Oaks Horticulture Center is at 11549 Fair Oaks Blvd., Fair Oaks, south of the Fair Oaks Library. For information on the UCCE Sacramento County master gardener program, and to view UCCE resources, go to
sacmg.ucanr.edu
.
-- Kathy Morrison