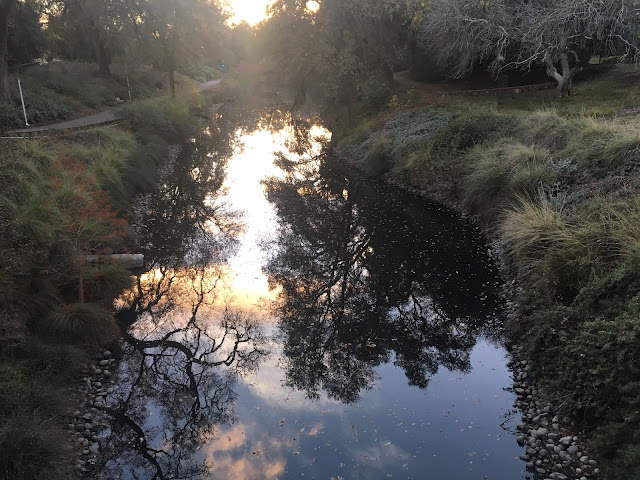 Learn all about  the UC Davis Arboretum's oaks -- such as the ones reflected here in Putah Creek -- during UC Davis Biodiversity Day on Saturday. Earlier, on Wednesday, take a free Walk with Warren, also in the Arboretum. (Photo: Kathy Morrison)
Take a winter 'Walk with Warren,' bring whole family to Learning Day
See what's happening at the UC Davis Arboretum – and learn a lot – during two events this week.
At noon Wednesday, Feb. 12, everybody's favorite arboretum guide, Warren Roberts, will lead a pun-filled and informative tour during his monthly "Walk with Warren." The arboretum's superintendent emeritus will highlight winter bloomers and early signs of spring during this free walking tour. Meet at the Arboretum Gazebo – and wear comfortable shoes.
On Saturday, Feb. 15, let the arboretum be the learning zone for your whole family during the UC Davis Biodiversity Learning Day. From 9 a.m. to 1 p.m., go behind the scenes to explore and engage with scientists and students as you learn about the diversity of life on campus. The arboretum's exploration will take place under the trees in the Shields Oak Grove.
Join oak expert Emily Griswold on an informative tour of the grove. Play oak-centric games and win prizes. Learn about what's inside an oak gall and much more. Admission is free.
On Learning Day, a dozen different university museums will participate in this popular event designed for all ages.
For more details and maps of both events:
arboretum.ucdavis.edu
.