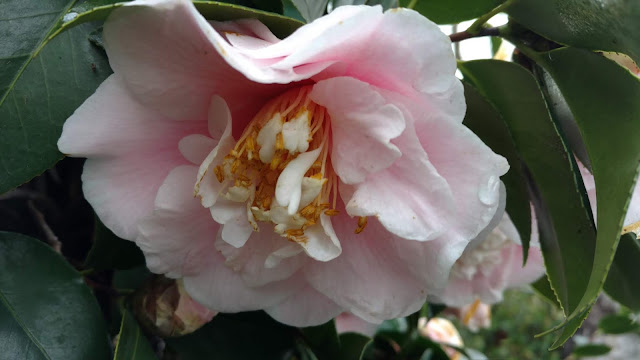 It's camellia time! Learn about this popular flower at Camellia Day at Folsom's Murer House on Feb. 29.
(Photo: Debbie Arrington)
Celebrate popular winter shrub on Feb. 29
This warm February has really brought out the camellias, Sacramento's official flower.
See scores of beautiful blooms – and learn how to grow this popular shrub – during the sixth annual Camellia Day at the historic Murer House in Folsom.
Set for 10 a.m. to 2 p.m. Saturday, Feb. 29, Camellia Day will feature a judged camellia competition, guest speakers, raffle and more. Admission is free.
Green Acres' Greg Gayton will offer tips on camellia care. As a bonus, garden expert Charlotte Owendyk will discuss companion planting and what to grow with camellias. The Camellia Society of Sacramento will help identify camellia varieties and answer questions on camellia care including how to produce award-winning blooms.
Speaking of awards, the public is invited to enter camellias for the Camellia Day show, too. Bring up to five home-grown flowers or a camellia arrangement. Ribbons will be awarded for "People's Choice," "Best of Show" and other prize divisions. Entries will be accepted starting at 9:30 a.m. Feb. 29.
In addition, the Murer House and gardens will be open for free tours during Camellia Day. Located at 1125 Joe Murer Court near Folsom's historic Sutter Street, the landmark was built by Guiseppe Murer, who purchased the site in 1921 and constructed the home in 1925.
Details and directions:
www.murerhouse.org
.
– Debbie Arrington