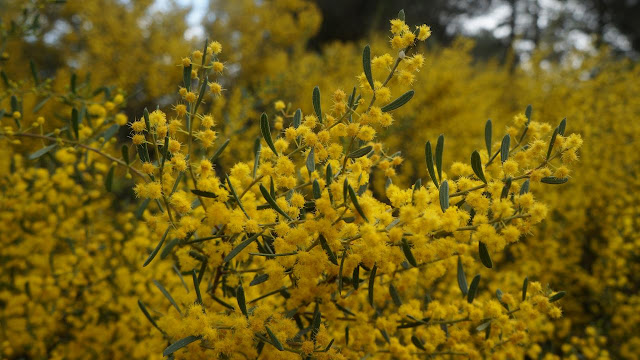 With their distinctive bright yellow flowers, acacias look spectacular in late winter.
(Photo courtesy UC Davis Arboretum)
Arboretum hosts celebration of flowering grove
This warm spring-like weather has brought out the early bloom on many flowering trees – including one spectacular collection at the UC Davis Arboretum.
See for yourself Saturday during "Amazing Acacias," a celebration of these magnificent golden flowering trees and shrubs.
From 2 to 3:30 p.m. Feb. 29, tour the arboretum's Eric E. Conn Acacia Grove and learn about this fascinating plant. The grove boasts more than 50 species of acacias, best known as the favorite food of giraffes.
Acacias also can be an attractive addition to low-water landscapes and their striking yellow blooms creative instant impact in the late winter garden.
Admission to "Amazing Acacias" is free. Parking is free, too, with plenty available in Visitor Lot 55.
For details and directions:
arboretum.ucdavis.edu
.
– Debbie Arrington