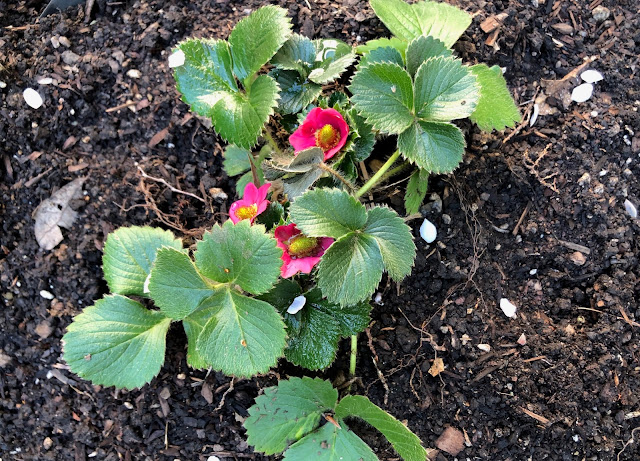 Berries, roses and annual flowers could use some fertilizer now. (Photos:
Kathy Morrison)
Warmth prompts rapid spring growth
Will March finally give us some rain?
Typically, March delivers about 2.75 inches of precipitation. We could sure use it.
After the driest February on record in Sacramento, our gardens may be thirsty. Check soil moisture and start deep watering.
Following several days in the 70s (and some record-setting high temperatures), we're expected to cool down to normal for this first week of March: days in the mid 60s and nights in the 40s.
Be ready for rapid changes. Highs can soar to the upper 80s and overnight lows may flirt with freezing. Our record low for March is 26 degrees. Sacramento's traditional frost date (the last night to worry about sub-freezing cold) is March 20.
All this recent warmth has prompted an explosion of growth in the garden.
What tasks should top your list?
* Fertilize roses, annual flowers and berries as spring growth begins to appear.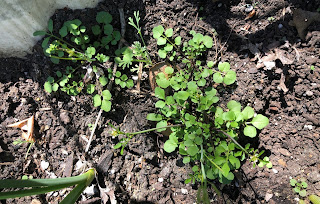 Got weeds? Sure, who doesn't? Get them out of there soon.
* Pull weeds now! Don't let them get started. Take a hoe and whack them as soon as they sprout.
* Start preparing vegetable beds. Spade in compost and other amendments.
* Prune and fertilize spring-flowering shrubs after bloom.
* Feed camellias at the end of their bloom cycle. Pick up browned and fallen flowers to help corral blossom blight.
* In the vegetable garden, transplant lettuce, cabbage, broccoli, collards and kale.
* Seed chard and beets directly into the ground.
* Plant summer bulbs, including gladiolus, tuberous begonias and callas. Also plant dahlia tubers.
* Shop for perennials. Many varieties are available in local nurseries and at plant events; they do well when transplanted now.