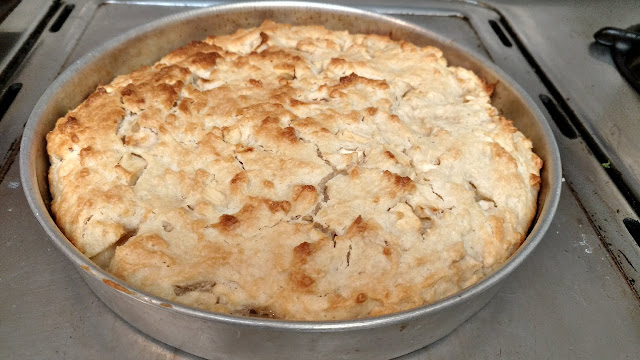 This easy apple cake harkens back to Irish country cooking. Fresh out of the oven, it resembles a large scone. (Photos: Debbie Arrington)





In honor of St. Patrick's Day, this Irish country recipe offers comfort and a lot of apple flavor.

Connemara apple cake comes from "The Irish Heritage Cookbook" by Mercedes McLoughlin and Marian McSpiritt (Tribeca Books), a 1984 collection of Old Country family recipes collected by the authors and friends in Ireland. This is an adaptation of that heritage recipe.

The result turns out more like a giant (and moist) buttermilk scone than a cake, with lots of big juicy chunks of apple. Unlike most apple cake recipes, there's no added spice – no cinnamon or nutmeg. So the apple flavor really comes through.

It's a pleasant Irish twist on a breakfast or coffee cake; of course, it would be fine for tea, too.

Speaking of apples, the last of my fall harvest went into this almost-spring recipe. They had kept crisp after months in the refrigerator. They may not have been the prettiest or the biggest apples, but they worked fine in this cake and still tasted great.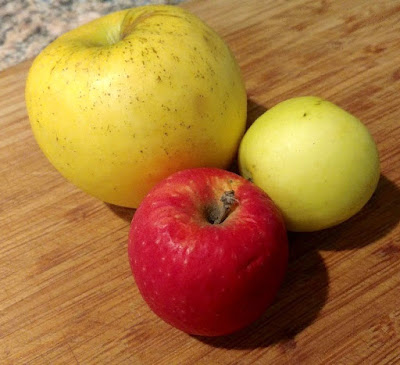 The last of the fall harvest apples still work fine in the cake.
Here's another Irish "recipe" adapted from the same heritage cookbook and handed down for generations:

An Irish recipe for happiness

4 cups love

2 cups loyalty

3 cups friendship

Other ingredients to taste

Take love and loyalty and mix thoroughly with faith. Blend with tenderness, kindness and understanding. Add hope, sprinkle abundantly with laughter. Bake mixture with sunshine.

Serve generous helpings daily to your family, friends and all you meet.

(With maybe some Connemarra apple cake on the side.)


Connemara apple cake

Adapted from "The Irish Heritage Cookbook" by Mercedes McLoughlin and Marian McSpiritt
Makes 6 servings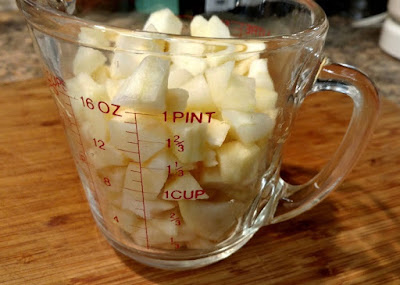 Two cups of chopped apples keep the cake nice and moist.
Ingredients:
2-1/2 cups all-purpose flour

1 teaspoon baking powder

1/8 teaspoon salt

¾ cup sugar

6 tablespoons butter

1 cup buttermilk

1 egg, beaten

2 cups peeled and chopped apples (about 2 or 3 apples)

Instructions:
Preheat oven to 375 degrees F.
Grease and flour an 8-inch cake tin.
In a large mixing bowl, sift together flour, baking powder, salt and sugar.
Cut the butter into chunks. With a pastry blender or two knives, cut the butter into the flour mixture until crumbly.
Beat the egg into the buttermilk, then gradually add that mixture into the flour mixture until blended. Fold in chopped apples.
Spread the mixture into the prepared pan. Bake at 375 degrees for 45 to 50 minutes, or until lightly golden on top.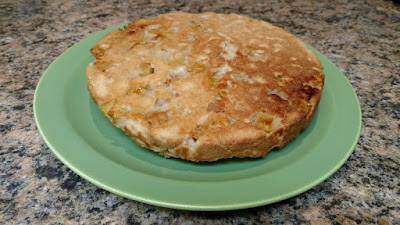 Flipped over, it looks less like a scone and more like a cake.
Let cool a few minutes before removing from pan. Serve warm or cold.