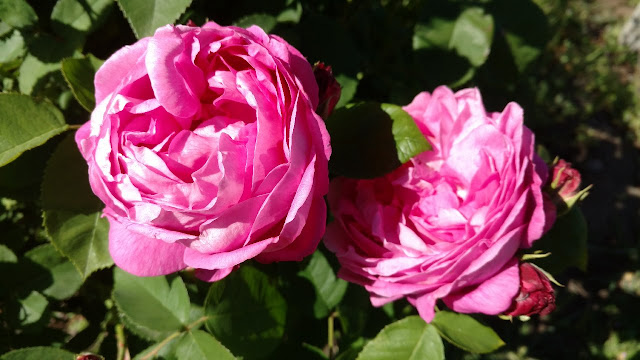 This rose is known as Upper Lake Cemetery Pink, a hybrid perpetual rose. These and others are now in full bloom at the Historic City Cemetery. (Photos: Debbie Arrington)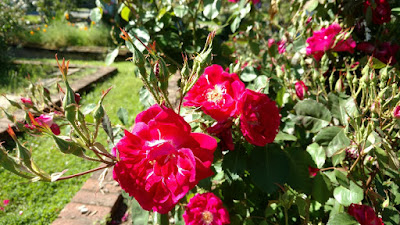 Gloire des Rosomanes, aka Ragged Robin
Heritage Rose Garden now in full bloom
If only photos could capture scent.
A spring stroll through the Heritage Rose Garden at Sacramento's Historic City Cemetery fills the senses with dazzling color and heavenly fragrance.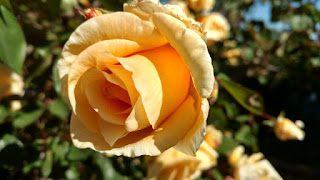 Lady Hillingdon
Many of the collection's 500-plus roses are now in bloom. Although events such as Open Gardens and monthly tours have been canceled or postponed, the cemetery itself remains open free to visitors daily.
While social distancing, a trip to the cemetery gardens can be invigorating. What will you see? Here's a sample:
Gloire des Rosomanes – A found China rose from the Gold Rush town of Columbia, this variety is believed to trace back to 1825. It's also known by its much more familiar nickname, Ragged Robin.
Lady Hillingdon – A golden tea rose with a heavenly scent, it was introduced in 1910.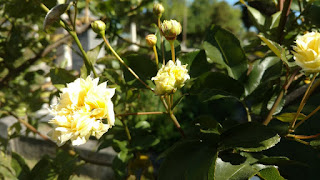 Pagani Valley Yellow Banksiae
Pagani Valley Yellow Banksiae – A variation of the famous Lady Banks, this rose was discovered in Sonoma County. This spring, this impressive bush was covered with bloom.
Indica Major – This Odorata shrub dates from before 1811. It was discovered in San Andreas.
Mons. Tillier – A tea rose from 1891, this bush is amazingly fragrant. The big blooms are intensely pink.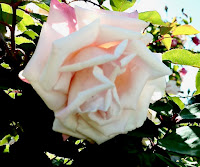 Mme. Antoine Mari
Mme. Antoine Mari – This 1901 tea rose is a charming madam. She originally comes from Nice, France, but has earned many American (and modern) fans. This variety was named 2008 "Earth-Kind Rose of the Year" by the Texas AgriLife Extension Service.
Upper Lake Cemetery Pink (photo at top of post) – A hybrid perpetual, this found rose – discovered growing in the Upper Lake cemetery – most likely is a sport of La Reine, one of the most popular old garden roses.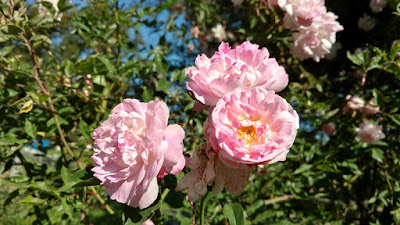 Indica Major