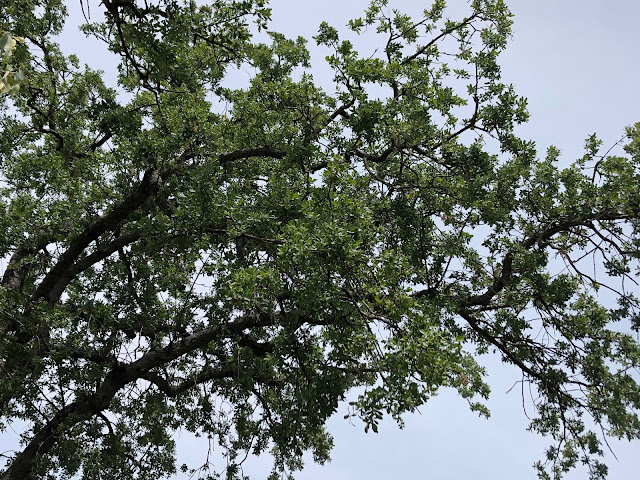 It's overhead! Oak and sycamore pollens are particularly bad right now. Grass pollens also are active. (Photos: Kathy Morrison)


Spring weather brings out the flowers – and pollen
Did April showers bring May flowers? You bet -- along with lots of weeds!
The result? A pollen explosion. Spring is allergy season, too.
Breezy conditions this weekend can whip up tree pollens; oak and sycamore pollens are particularly bad now. But plenty of grass pollens also are in the air.
A side benefit of wearing a face mask: It may cut down on exposure to such airborne allergens.
Our forecast is turning warm again. Average for May in Sacramento: 80 degrees. We'll be above that mark for most of this week.
Conditions are excellent for planting a summer garden. Just make sure to keep it irrigated. Warm and breezy weather can dry out soil quickly.
Seedlings need moisture. Deep watering will help build strong roots and healthy plants.
* Add mulch to the garden to help keep that precious water from evaporating. Mulch also cuts down on weeds. But don't let it mound around the stems or trunks of trees or shrubs. Leave about a 6-inch to 1-foot circle to avoid crown rot or other problems.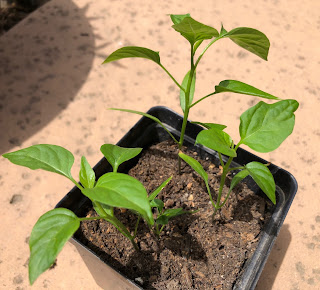 Time for these Emerald Fire peppers to get planted.
* It's time to set out those tomato transplants along with peppers and eggplants. Pinch off any flowers on new transplants to make them concentrate on establishing roots instead of setting premature fruit.
* Direct-seed melons, cucumbers, summer squash, corn, radishes, pumpkins and annual herbs such as basil.
* Harvest cabbage, lettuce, peas and green onions.
* In the flower garden, direct-seed or transplant sunflowers, cosmos, salvia, zinnias, marigolds, celosia and asters.
* Transplant petunias, marigolds and perennial flowers such as astilbe, columbine, coneflowers, coreopsis, dahlias, rudbeckia and verbena.