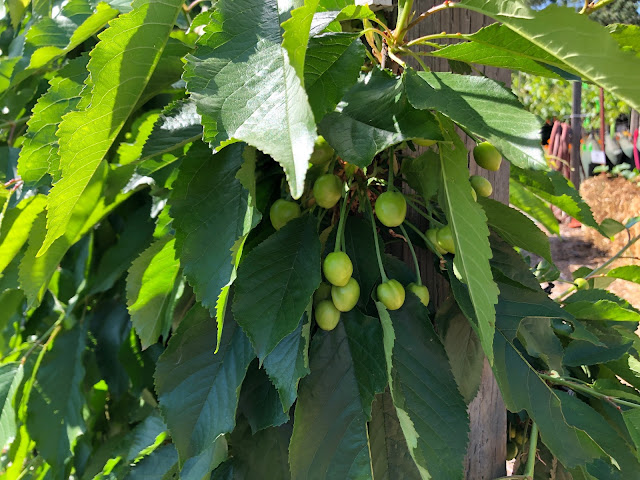 Depending on how ripe they are and how intense the rain is, cherries may be damaged in the coming rainstorm. (Photos:
Kathy Morrison)
Expect a soggy break in warm spring weather
Be ready for anything. That's got to be the motto for 2020 and applies (among many things) to our May weather.

For May 16-18, the National Weather Service issued a winter storm warning with snow in the passes. Here in the Valley, we're about to get soaked.

From Saturday night to Tuesday evening, Sacramento is expected to receive between 1/2 and 1 inch of rain. The foothills and areas north of Sacramento will be wetter; the forecast for Grass Valley is 2 to 3 inches. Thunderstorms and windy conditions will be part of this wild weather mix, too.
Don't forget to turn off the sprinklers.

Sacramento's average monthly rainfall for May is less than 3/4 inch; we may get all of that in this one storm. After this cold front heads east, temperatures will return to the lows 80s -- normal for mid-May.

Put off transplanting seedlings until after the storm. They could be damaged by too much wind and rain while also coping with root shock.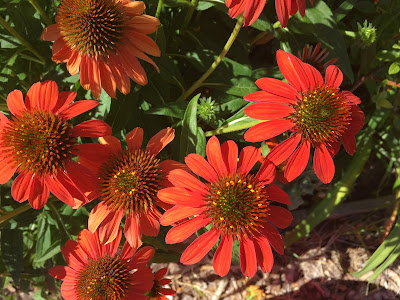 Add some coneflowers to the garden for color -- and for beneficial insects
Meanwhile, concentrate on maintenance and a little garden TLC.
* Keep an eye out for slugs, snails, earwigs and aphids that want to dine on tender new growth.
* Also watch out for fungal diseases such as powdery mildew and rust. Remove and dispose of infected leaves.
* Feed summer bloomers with a balanced fertilizer.
* For continued bloom, cut off spent flowers on roses as well as other flowering plants.
* As spring-flowering shrubs finish blooming, give them a little pruning to shape them, removing old and dead wood. Lightly trim azaleas, fuchsias and marguerites for bushier plants.
* After the storm, there will still be time to plant tomato, pepper and eggplant seedlings.
* Direct-seed melons, cucumbers, summer squash, corn, radishes, pumpkins and annual herbs such as basil.
* Harvest cabbage, lettuce, peas and green onions.
* Keep an eye on fast-developing fruit. Cherries may be damaged by this storm system.
* In the flower garden, direct-seed sunflowers, cosmos, salvia, zinnias, marigolds, celosia and asters.
* Plant dahlia tubers.
* Transplant petunias, marigolds and perennial flowers such as astilbe, columbine, coneflowers, coreopsis, dahlias, rudbeckia and verbena.