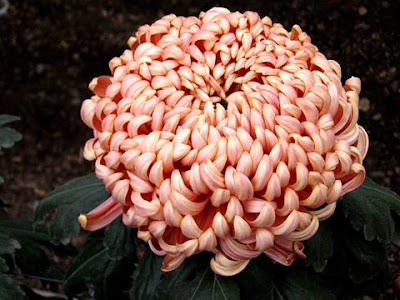 Exhibition-quality mums are among those offered for sale.
(Photo courtesy
Sacramento Chrysanthemum Society)
Shut down no more, center hosts first major event in two months
Mums can't wait any longer. These young plants need homes.
After two months of mostly cancellations, garden events return to Sacramento's Shepard Garden and Arts Center on Friday and Saturday when the Sacramento Chrysanthemum Society hosts its annual cuttings sale.
Hundreds of chrysanthemums in dozens of unusual varieties will be offered for sale. This includes many exhibition mums, valued for their large size and varied forms, as well as several heritage mums. These varieties are not available in stores or local nurseries.
Late May and June is perfect planting time for these rooted cuttings. Put in the ground or pots now, they'll bloom this fall – just in time for the society's fall show on Nov. 7.
The cuttings sale will be held from noon to 4 p.m. Friday, May 29, and 9 a.m. to 4 p.m. Saturday, May 30, or until the plants run out. Fortunately, the weather forecast is considerably cooler both days.
Social distancing and other COVID-19 precautions will be observed. Patrons are encouraged to wear masks and stay at least 6 feet apart.
Looking for a particular variety? For specific plant requests, email
SacramentoMums@gmail.com
.
Shepard Center is located at 3330 McKinley Blvd., Sacramento, in McKinley Park.
Details:
www.sgaac.org
.