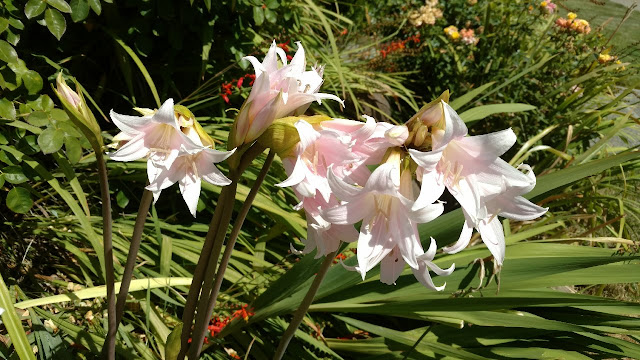 Naked Lady amaryllis is an old-fashioned favorite with a distinctive spicy scent. (Photos: Debbie Arrington)
Time to smell the roses and much more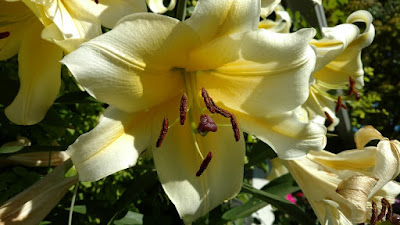 Blooms on the lily tree are over 8 inches across.
Get out and smell the roses; that's advice that gardeners (and rose lovers) often share.

It means to forget your current worries (which we have many during this COVID summer) and enjoy the little things in life through the bounty of nature.

But roses aren't the only sweet-smelling blooms in the summer garden. These fragrant flowers have scents so strong, you can even smell them through your face mask.

Not only do these fragrant plants bring people joy, they're often bee favorites, too.

Surrounded by roses, the most fragrant blooms in my summer garden really stand out; the plant is more than 6 feet tall. It's a lily tree, a cross between Asiatic and Oriental lilies. Like those other lilies, it has a sweet, intense fragrance. The king-size blooms (more than 8 inches across) attract loads of bees, too.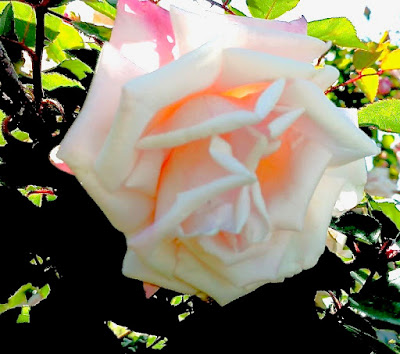 Mme. Antoine Mari is one of many fragrant old garden roses
at Sacramento's Historic City Cemetery.
Here are more fragrant summer suggestions:

Roses: The classic example of a garden perfume maker, roses can be all over the fragrance map. Some have a musky smell, others offer a citrus or licorice scent. The most fragrant roses are old garden varieties that predate modern hybrid teas. Combining that heady rose scent with modern disease resistance, Austin shrub roses can fill a garden with fragrance, too.

Lilies: Besides the giant lily tree, the shorter Asiatic and Oriental lilies also offer rich perfumes. (Stargazer, a popular florist variety, is an Oriental hybrid.) Rubrum lilies have an intense fragrance that people either love or hate; one cut bloom can fill a room.

Amaryllis: Naked Lady amaryllis, those pink flowers that seem to pop up out of nowhere, have a vibrant, spicy floral scent. It's used in perfumes.

Gardenia: An old-fashioned favorite for corsages, this beautiful shrub blooms in early and late summer.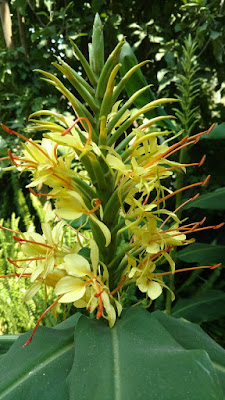 Ginger likes the shady area of
the garden.
Ginger: This Hawaiian favorite adds tropical scent to the Sacramento garden. It prefers a shady spot.

Jasmine: This vine or ground cover offers a distinctive scent that adds a tropical note to any garden. In the evening, its scent seems to be at its strongest.

Honeysuckle: Another old-fashioned favorite, this vine can quickly become a garden thug. But the bees love it.

Lavender: The fragrance star in the low-water garden, this herb is another bee-pleasing favorite. It also makes wonderful potpourri.
Sweet alyssum: Perhaps the strongest scented annual in the late spring and summer garden, this low-growing white flower smells almost like honey. No wonder it's another bee magnet.