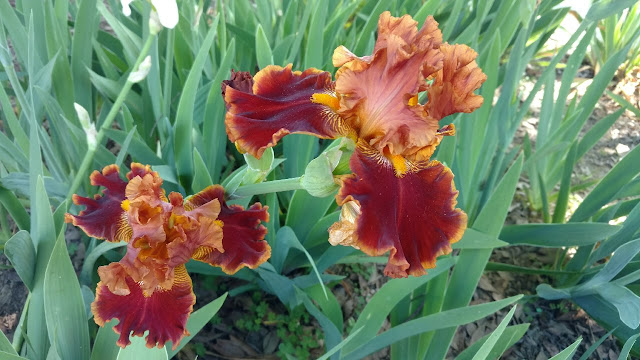 Bearded irises come in almost every color including unusual bronze tones. (Photo: Debbie Arrington)
Sacramento Iris Society hosts annual event
Pandemic or no pandemic, irises won't wait. They need to be planted (or replanted) now.

With appropriate precautions, the Sacramento Iris Society will host its annual rhizome sale Saturday and Sunday at the Sacramento Garden and Arts Center in McKinley Park.

From 9 a.m. to 3 p.m. each day, hundreds of freshly dug rhizomes will be offered, in dozens of unusual varieties. These bearded irises come from society member gardens and are proven to love Sacramento growing conditions.

Included in this week's sale are many reblooming varieties that flower in fall as well as spring.

Some of the toughest plants in any garden, bearded irises are both drought-tolerant and deer-resistant. Get expert advice at this event, too, on how to keep your irises thriving for years to come.

The sale will be held mostly outdoors in the center's courtyard. Patrons are asked to wear face masks and practice social distancing.

The Sacramento Garden and Arts Center, formerly the Shepard Garden and Arts Center, is located at 3330 McKinley Blvd. Admission and parking are free. Cash and credit cards will be accepted.