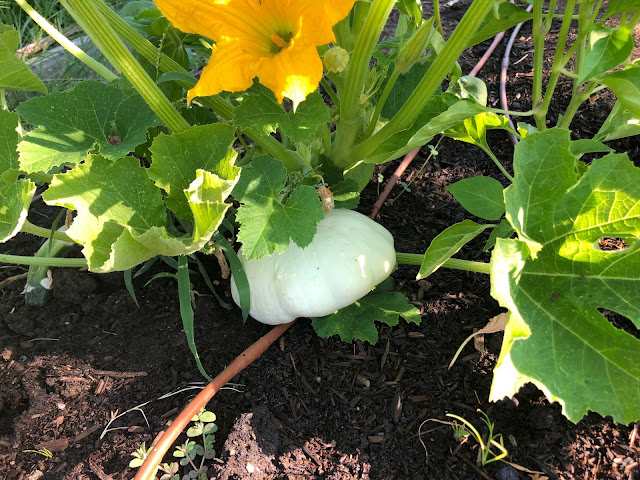 Keep an eye on squash in the heat. That pattypan squash could be the size of a salad plate in no time at all. (Photo: Kathy Morrison)
Heat is normal for mid July; take advantage of coming cooldown

Mid July represents the peak of Sacramento heat. The next three weeks average higher temperatures than any other time of the year -- including afternoon highs of 94 degrees.

This week also held a milestone. The hottest day in Sacramento history -- a scorching 114 degrees -- was recorded on July 17, 1925, just 95 years ago.

So what are we complaining about? With a spike here and there, recent July weather has been totally normal. Expect another mild spike this weekend before several days in the low 90s or cooler.

It's time to get things done:

* Keep your vegetable garden watered, mulched and weeded. Water before 8 a.m. to reduce the chance of fungal infection and to conserve moisture.

* Water, then fertilize vegetables and blooming annuals, perennials and shrubs to give them a boost. Feeding flowering plants every other week will extend their season. Bone meal and other fertilizers high in phosphates will help stimulate bloom.

* Give tomatoes a deep watering two to three times a week. Harvest vegetables promptly to encourage plants to produce more. Squash especially tends to grow rapidly in hot weather. Keep an eye on zucchini.

*Pinch off blooms from basil so the plant will grow more leaves.

* For late summer color, put in petunias, snapdragons, zinnias and marigolds as transplants.

* From seed, plant corn, pumpkins, radishes, winter squash and sunflowers.