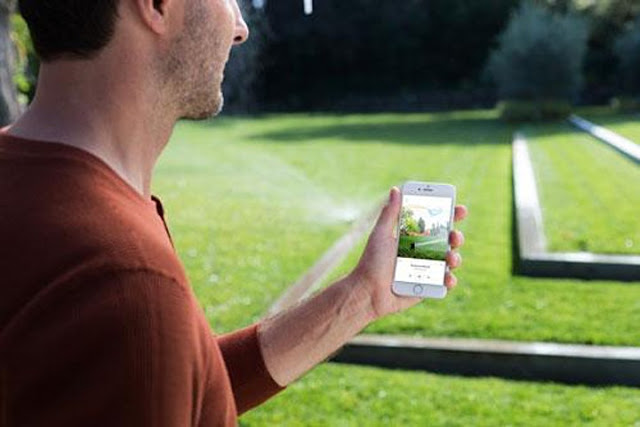 Get a smart irrigation controller at a discount and learn how to use it free. (Photo courtesy RWA)

On the hottest day of the year, decide to water smarter.

This current heat wave is a reminder of how dependent our landscapes are on proper irrigation. But how much water does your garden need?

A "smart" controller takes some of the guess work out of watering. It acts like a thermostat for your sprinklers, using local weather conditions to determine when and how long your system should run.
Smart controllers can be expensive, up to $270 for a 16-zone system. And they can seem a little intimidating to set up.

The Regional Water Authority has answers to both: A Rachio 3 Controller offered at a deep discount and an online workshop to learn how to use it.

The controller is available for $75 plus tax to customers of RWA's member water providers. That's about two dozen local agencies.

According to the RWA, a Water Sense-labeled controller such as this Rachio model can save an average home about 13,500 gallons a year.

Now how to make the most of that technology: Take an online class.

RWA's free virtual workshop is set for noon Tuesday, Aug. 25. Advance registration is required.

"The Rachio Controllers have many features that help you maintain a beautiful garden," says the RWA.
During this virtual workshop you will learn:
-- How Rachio can make any yard smart
-- Overview of installation, hardware & software setup
-- An overview of each schedule type
-- An overview of how the app works
-- An overview of your yard and zones