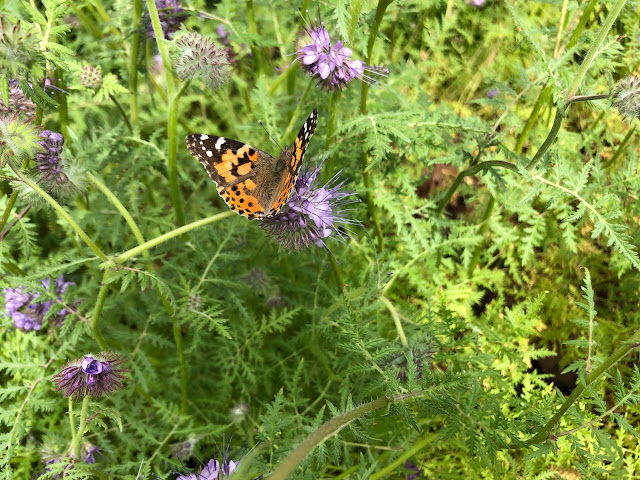 Plant lacy phacelia, a California native, and butterflies will hang out in your garden. (Photos: Kathy Morrison)

We could all use a nature break right now. And if you plant things that native birds, bees and butterflies like, you'll see wildlife in action right outside your window.
The Sacramento Valley Chapter of the California Native Plant Society has plenty of advice on how to reach that goal – and still have a beautiful landscape – during a special lunchtime Zoom talk.
"Living Landscapes — Designing Native Plant Gardens that Attract Wildlife and Still Look Good!" is set for noon next Tuesday, Sept. 15. Everyone is welcome and participation is free.
Haven Kiers, associate professor of landscape architecture at UC Davis, will discuss "how to create native plant gardens that are not only great looking, but also great for wildlife," according to Chris Lewis of Sac Valley CNPS. The talk is part of the chapter's "Homegrown Habitat: Lunch break with Nature" series.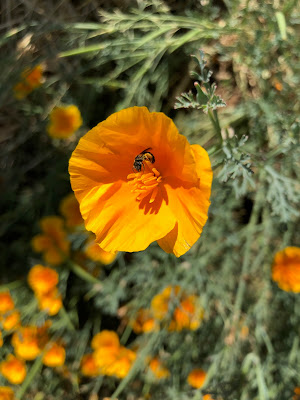 California poppies are a natural for wildlife landscapes.

These lunch breaks are one-hour, online presentations envisioned "as a way to engage with nature midday," Lewis said. "Each presentation is a chance to ignite more interest in nature, native plants, native plant habitats, and the thing they all have in common—wildlife."
To participate, you need to sign up in advance here:
https://bit.ly/3m2t4WP
For more details and advice on native plants to help native wildlife:
www.sacvalleycnps.org
.
- Debbie Arrington