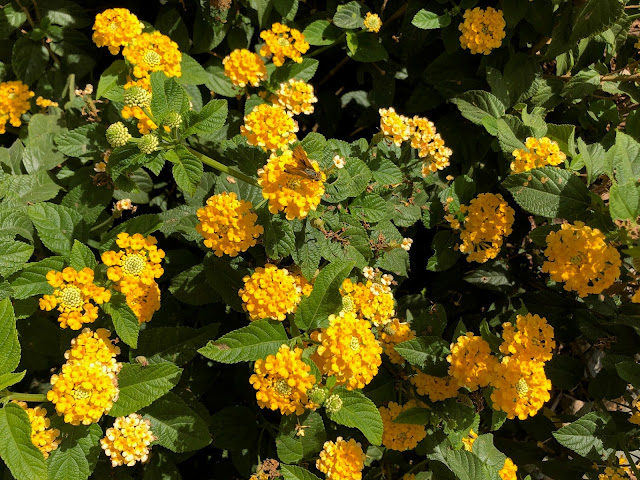 Lantana is a reliable bloomer in Sacramento landscapes and popular with butterflies. Plant it now to let it settle in before winter. Watch for frosts and protect the plant before temperatures drop to 28 degrees. (Photos: Kathy Morrison)
A new month-full of gardening opportunities starts Thursday.
October traditionally ranks among the best times to make major additions to your garden. It's also a good time to divide perennials or move other plants. The soil is still warm enough to encourage good root development before winter's chill. California native plants, in particular, benefit from an October start.
While this October starts out sizzling with temperatures forecast in the high 90s, most of the month is usually very temperate. The Old Farmer's Almanac actually predicts a cooler and wetter October than average.
"Normal" for October in Sacramento is very nice; highs average 78 degrees with lows mostly in the 50s. In a good year, we get just under an inch of early rain. Last October, we got none.
October also starts a new rain season or "water year." Despite a very wet December and normal January, the 2019-20 water year ended about half full. Sacramento totaled 10.87 inches – about 55% of our normal water year.
Which brings another reminder: October is a good month to check irrigation, too.
* October is the best month to plant trees and shrubs in Sacramento. Think about adding some fruit to your garden with a new citrus tree.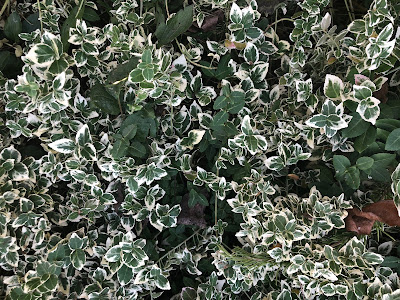 The variegated leaves of Euonymus fortunei 'Emerald Gaiety'
make a pretty addition to a landscape. Train it as a shrub,
informal hedge or groundcover. This plant is at the Fair Oaks
Horticulture Center in the Water Efficient Landscape.
* October is the best month to plant perennials in our area. Add a little well-aged compost and bone meal to the planting hole, but hold off on other fertilizers until spring. Keep the transplants well-watered (but not wet) for the first month as they become settled.
* Give California native plants a head start. Get them transplanted now, so they can become established faster. Even though they're often drought-tolerant, natives need regular irrigation while they're setting down roots. Once established, they'll need a lot less water.
* October is a great time to give your lawn (if you still have one) some TLC. Feed your turf. Reseed bare spots.
* Now is the time to plant seeds for many flowers directly into the garden, including cornflower, nasturtium, nigella, poppy, portulaca, sweet pea and stock.
* Set out cool-weather bedding plants, including calendula, pansy, snapdragon, primrose and viola.
* In the vegetable garden, plant seeds for radishes, bok choy, mustard, spinach and peas. Also, plant garlic and onions.