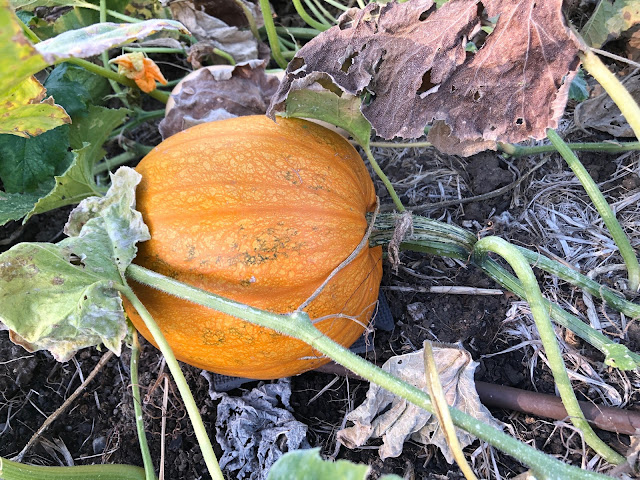 It's time to harvest pumpkins and winter squash. (Photo: Kathy Morrison)
Once the smoke clears, October will look and feel almost normal. That's a good thing for our gardens.
According to the National Weather Service, our forecast for the week calls for high temperatures in the 80s – average for the first week of October in Sacramento. Wildfire-smoke haze, acting like cloud cover, also is keeping temperatures down as we ease into autumn.
When working outdoors, you may want to wear a smoke-filtering face mask (such as a N95) or wait until the Delta breeze returns later in the week to clear that haze away.
What tasks are waiting? Here are some suggestions:
* Dig up corms and tubers of gladioli, dahlias and tuberous begonias after the foliage dies. Clean and store in a cool, dry place.
* Treat azaleas, gardenias and camellias with chelated iron if leaves are yellowing between the veins.
* Clean up the summer vegetable garden and compost disease-free foliage.
* Harvest pumpkins and winter squash.
* Reseed and feed the lawn. Work on bare spots.
* Divide and replant perennials.
* Plant seeds for cornflower, nasturtium, nigella, poppy, portulaca, sweet pea and stock.
* Plant seeds for radishes, bok choy, mustard, spinach and peas.
* Plant garlic and onions.
* Transplant lettuce, cabbage, broccoli, kale and other cool-weather vegetables.
* Set out cool-weather bedding plants, including calendula, pansy, snapdragon, primrose and viola.