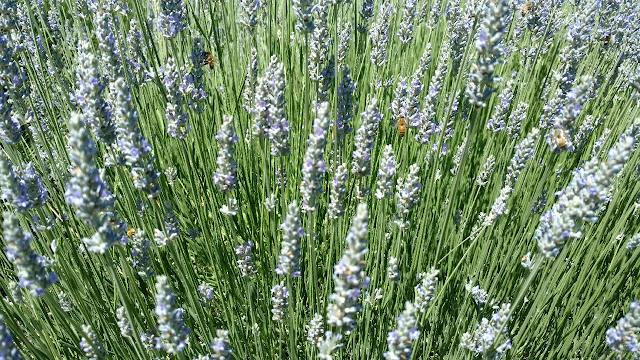 French lavender, a favorite of bees, will be among the plants sold by the Yolo County master gardeners this week. (Photo: Debbie Arrington)
Get great plants, help master gardeners – and stay safe, too.
This week, the UC Cooperative Extension Yolo County Master Gardeners will host their "Premier Pre-Order Drive-Up Plant Sale." Order by noon Thursday, Oct. 8. Then, pick-up at Woodland Community College on Saturday morning, Oct 9, between 9 a.m. and noon.
"Due to COVID-19, the YC Master Gardeners will be offering perennial drought-tolerant landscape plants online," says the master gardeners' website.
And the selection is enough to fill a landscape with attractive low-water favorites (such as aloe, agave, salvias and lavender) to more unusual choices (such as dragonfruit and Algerian iris). Find the full illustrated catalog here:
https://ucanr.edu/sites/YCMG/files/333387.pdf
Make your selections, then go to the master gardeners' checkout page:
https://ucanr.edu/survey/survey.cfm?surveynumber=31957
Pay for your order and print out your receipt. Then, bring that receipt Saturday morning to Woodland College, 2300 E. Gibson Road, Woodland.
Your order will be placed in your car with no contact. Please wear a face mask.
More details and links:
http://yolomg.ucanr.edu/
- Debbie Arrington