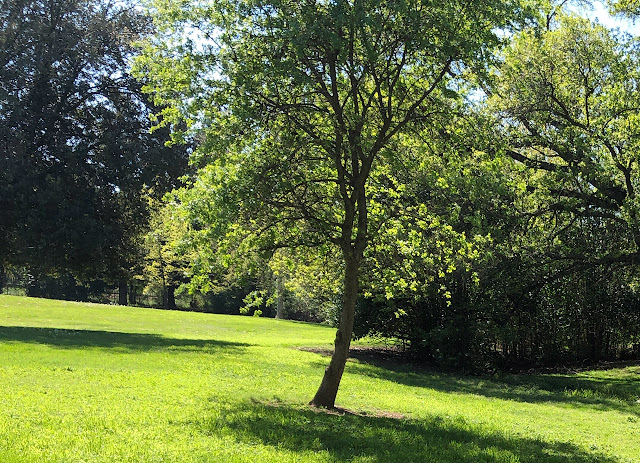 Trees enhance parks, golf courses, school grounds and our neighborhoods. Watch foresters at work at the Cordova Golf Course this Saturday during

a Sacramento Tree Foundation Zoom event.(Photo: Kathy Morrison)


SacTree offers two tree-planting events -- one virtual, one hands-on
October is a great time for tree planting. With social distancing in mind, the Sacramento Tree Foundation plans to make the most of this ideal planting weather with two upcoming events that benefit Sacramento area neighborhoods.
This Saturday, participants can learn a lot about tree planting without getting their hands dirty.
At 1 p.m. Oct. 17, the foundation will host "Trees for the Tees!" – an online presentation focused on SacTree's efforts at Cordova Golf Course in Rosemont. Via Facebook Live or Zoom, watch expert foresters at work, planting new trees along the golf course.
"In partnership with Cordova Recreation and Park District, Sacramento County, and SMUD, we will be adding more shade to the Cordova Golf Course links!" according to SacTree's website. "Tune in on Facebook Live or Zoom to get an exclusive look at the first of the new trees going in.
"We will be hearing from Cordova Golf Course about some of the issues that face trees in this region and our Expert Forester about tree care and species selection in drought prone areas, followed by a Q&A for those who join us through Zoom."
Residents in Sacramento's Hollywood Park neighborhood will get a more hands-on experience – and the opportunity to get new trees for their own landscapes.
Starting at 10 a.m. Saturday, Oct. 24, SacTree will host a "CommuniTree Planting" along with the Hollywood Park Neighborhood Association. It's a neighborhood-wide tree-planting day with residents invited to pitch in.
"We've been getting ready by removing stumps free of charge to make room for shade trees and helping residents choose new trees to plant," says SacTree. "Soon we'll deliver those trees, loan tools, and provide virtual planting support while neighbors plant trees."
To learn more about either event or sign up, visit
www.sactree.com/events
.