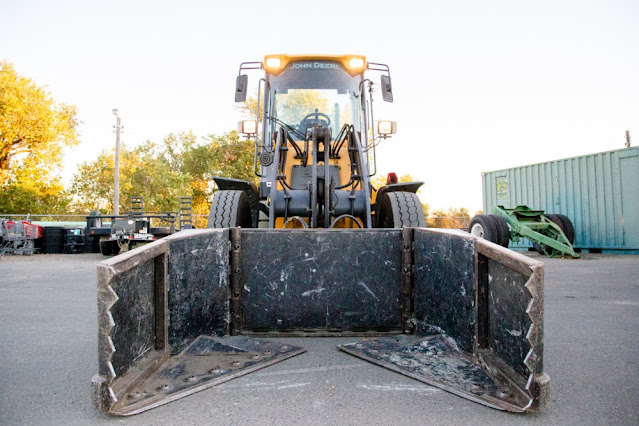 The Claw will be back in action in Sacramento starting Sunday.
(Photo courtesy City of Sacramento)
Scraaaaaaaaaaape! That scary sound of metal against concrete will be music to many Sacramento gardeners' ears.
It's that time of year again: The return of The Claw!
The day after Halloween, Sacramento officially starts "Leaf Season" and nearly three months of in-street leaf pick-up.
According to Sacramento's Recycling and Solid Waste Department, The Claw operates Sunday, Nov. 1 through Jan. 24. (And yes, Claw crews work on weekends.)
When will The Claw be on your street? Check
SacLeafSmart.org
for updated estimates of Claw pick-up schedules. The City also offers a free and handy SacRecycle app for your phone so you can get the latest Claw news anywhere any time.
Some reminders:
Leaf piles can be no bigger than 4 by 4 by 9 feet (and just one per household). Make sure there is space between the pile and the curb so water can flow down the gutter. Also, place the pile at least 6 feet away from cars, boats, basketball hoops or other obstructions. The Claw needs room to maneuver.
Don't put plastic bags in street piles (including bags full of leaves). And don't contaminate the leaf pile with trash or dog poop (a common problem).
During leaf season, the City of Sacramento continues to pick up green waste containers. Fill those first before piling leaves in the street, advises the recycling and solid waste department. The containers will get picked up 13 times during Leaf Season while residents can expect seven visits from The Claw.
For more information:
SacLeafSmart.org
.