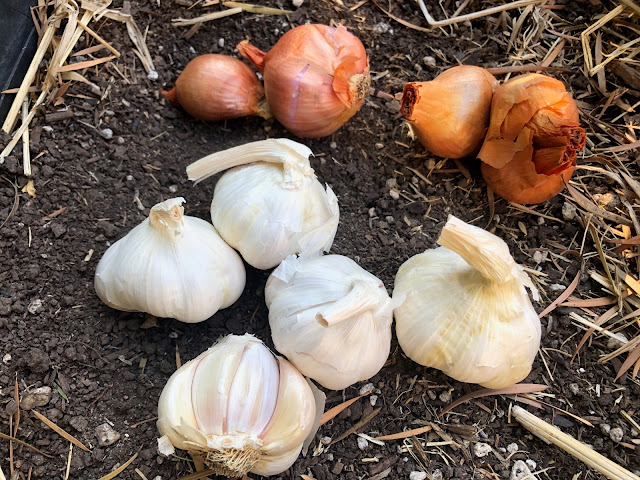 There's still time to plant garlic and shallots, as well as onions, but don't wait much longer. Garlic bulbs
should be separated into cloves, but shallots are planted as bulbs. (Photos: Kathy Morrison)
November starts like October ended -- warm and sunny.

Expect more of the same, at least through Thursday. According to the National Weather Service, Sacramento will see several more dry days in the low 80s.

But nights are beginning to chill, dipping down into the 40s. That overnight cold will slow growth and development on those last tomatoes, peppers and squash. Maybe it's finally time to pull out those summer remainders -- even though it still feels like June.

Historically in Sacramento, most of November is much cooler, averaging highs of 64 degrees and lows of 43. But it's been a warm year; November may continue that trend. Our record high for November: 87 degrees.

On average, November usually sees some significant rain: 2.08 inches. That's good; October was completely dry.
Make good use of this perfect gardening weather:
* Make an addition to your landscape. Most trees and shrubs can be planted this month. November transplanting gives them plenty of time for root development before spring growth. They also benefit from fall and winter rains.
* Rake and compost leaves, but dispose of any diseased plant material. For example, if peach and nectarine trees showed signs of leaf curl this year, clean up under trees and dispose of those leaves instead of composting.
* Pull faded annuals and vegetables.
* Prune dead or broken branches from trees.
* Plant bulbs to spread out your spring bloom, including daffodils, crocuses, hyacinths, tulips, anemones and scillas.
* This is also a good time to seed wildflowers.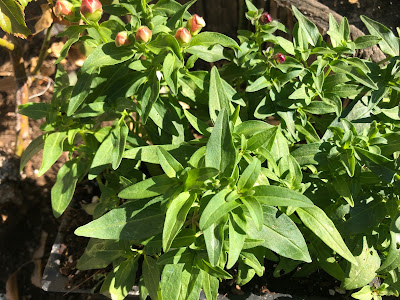 Plant snapdragons now for spring blooms.

* Plant such spring bloomers as sweet pea, sweet alyssum and bachelor buttons.
* Set out cool-weather annuals such as pansies and snapdragons.
* Plant seedlings of lettuce, cabbage and broccoli and other winter veggies.
* From seed, plant peas, fava beans, carrots, radishes and beets.
* Plant garlic and onions.