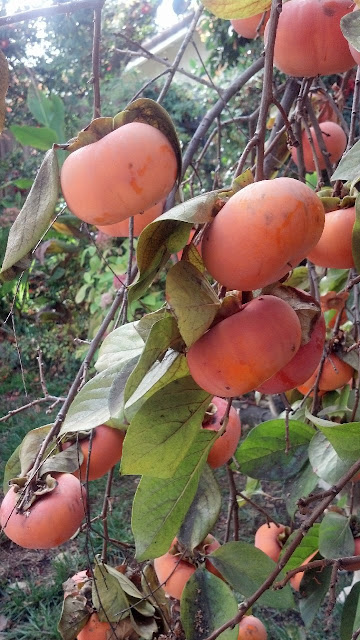 Fruit growers enjoy exchanging scions, such as for these
Fuyu persimmons. (Photo: Debbie Arrington)


COVID closures are affecting 2021 garden events, too. That includes what's usually one of the biggest local gatherings each January: The California Rare Fruit Growers Scion Exchange.

This event annually attracts hundreds of backyard farmers and hobbyists, who trade scions – young shoots for grafting – as well as buy rootstock and learn grafting techniques.

Five Northern California chapters of CRFG including Sacramento participate in this event, providing scions for hundreds of fruit varieties from heirloom apples to unusual persimmons.

Due to pandemic restrictions and concerns, the in-person event has been canceled, CRFG announced Monday. But a virtual substitute will keep people trading scions.

"We will be canceling the 2021 Scion Exchange normally held in January at the La Sierra Community Center," wrote Sandy Bressler on the CRFG Facebook page. "The Sacramento Chapter usually holds this event along with four other chapters in Northern California. Other chapters have also canceled their events and have been trying to figure out a way to exchange scions and it seems best to be done by personal trades."

But how do you connect with other fruit growers? Via Facebook, of course.

"Therefore, please use our Facebook group as a forum for listing your 'Wants' and 'Haves,' " Bressler suggested. "You should write your post clearly so the wording expresses whether you have something to trade, willing to send a (self-addressed stamped envelope) or pay postage for mailing etc.

"If you are in search of scions, type into the search box the scion variety you want and then all posts with that mentioned will come up on the screen," Bressler added. "Then, either post a response or (personal message) that person.

"You can also do a search now (on the group's Facebook page) for your wanted scions to find someone growing what you want to graft. Please be considerate when requesting scions and always speak up about how you would like to handle the process."

Bressler provided an example:

Want: (apple) Pink Parfait, (persimmon) Fuyu

Have to trade: (apple) Jonathan, (pomegranate) Vkusnyi

Willing to: pickup/dropoff in Davis area, or pay postage

"Please be sure to use caution with any scions exchanged in baggies," Bressler noted.

There's one catch: To participate, you need to join the CRFG's Facebook group. To join, search for "Sacramento California Rare Fruit Growers" on Facebook.com and send a request to join the group.