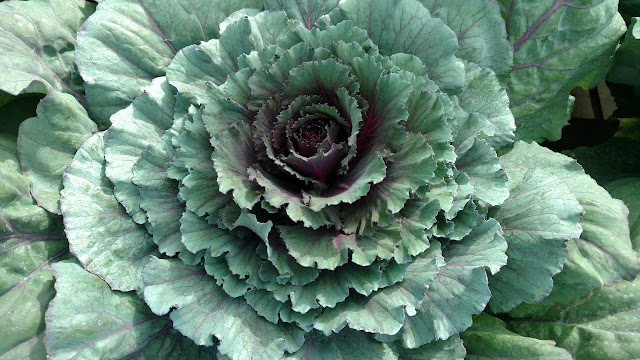 Ornamental kale is a good choice for planting now. (Photos: Debbie Arrington)
Is it too late to plant a garden in Sacramento? It depends on what you're planting.
Like much of California, we can garden right through the winter. Although it may get frosty (and sometimes downright freezing), the ground never turns to ice.
"A lot of people have been asking me lately if it's too late to plant veggies and flowers outdoors," wrote Angela Pratt, owner of The Plant Foundry, in her website's blog. "And while it isn't peak planting time any more, we do still have some winter color, winter herbs and winter veggies, and you can still totally plant as long as the ground isn't frozen.
"When we buy plants this time of year, we look for cool-season veggies and herbs that can still be planted through December, and many other landscape plants can be planted as well, as long as the soil is workable (i.e. not frozen, and not saturated)," she added.
December is the last transplanting chance for many cool-season bedding plants and vegetables. On the flower side, that assortment includes pansies, snapdragons, stocks, Icelandic poppies, calendulas and other favorites.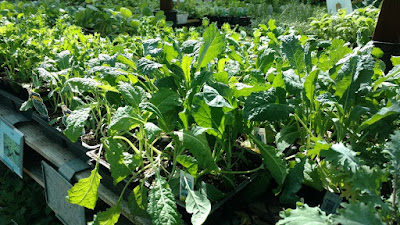 Lacinato kale seedlings can be planted now.

As for vegetables, Sacramento County master gardeners say you can still transplant seedlings for bok choy, broccoli, cabbage, cauliflower, chard, kale, kohlrabi, lettuce, mustard and spinach. From seed, plant fava beans, chard, leaf lettuce, mustard, radishes and spinach. Garlic and onions can be planted now, too.
It's still not too late to plant spring-flowering bulbs such as tulips, daffodils and hyacinths.
Many herbs can be transplanted now including most of the mint family (such as catmint and oregano), cilantro, rosemary, fennel and scented geraniums.
In addition to all those suggestions, early December is still a good time to divide and transplant perennials such as daylilies and Shasta daisies. If you need to transplant a shrub or tree, do it now, too.
Bare-root season is just beginning. Expect to see strawberries, blueberries, asparagus, rhubarb and lots of fruit trees in local nurseries soon.