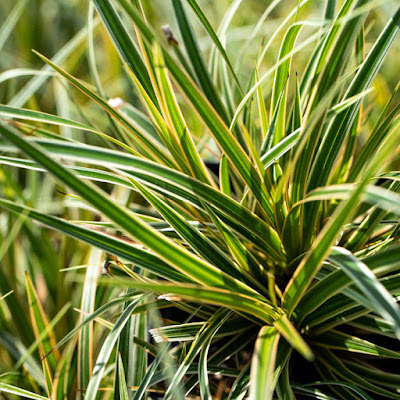 This Carex morrowii 'Everglow' is among the plants
available in the clearance sale. (Photo
courtesy UC Davis Arboretum)


Looking for great holiday garden gifts – or more plants? Then this sale is for you!
Now through Tuesday, Dec. 8, the UC Davis Arboretum is holding its annual pre-holiday clearance sale with 20 to 30% discounts on all plants, seeds and merchandise including garden hats and aprons.
The catch? This giant clearance sale is open to Friends of the UC Davis Arboretum members only.
But it's easy to join, and membership comes with several perks (including discounts and next spring's advance sale) as well as supporting the arboretum and its programs.
Due to pandemic restrictions, the sale has several safety precautions in place. All orders are online; no in-person browsing. After placing an order, it will be available for no-contact curbside pickup at the on-campus nursery Dec. 8-12.
This will be the final sale of 2020 for the popular Arboretum Teaching Nursery, an excellent source of water-wise flowering plants, unusual varieties for Mediterranean climates (such as ours) and California natives. Due to the cancellation of earlier sales this year, the nursery still has thousands of plants in stock. The inventory list is available here:
https://bit.ly/3oqdTHi
And it's not too late to plant perennials, natives, shrubs and more. Our current weather pattern with above-average temperatures and dry, sunny conditions is expected to last through next week.
Sale details:
https://arboretum.ucdavis.edu/online-plant-sales
- Debbie Arrington