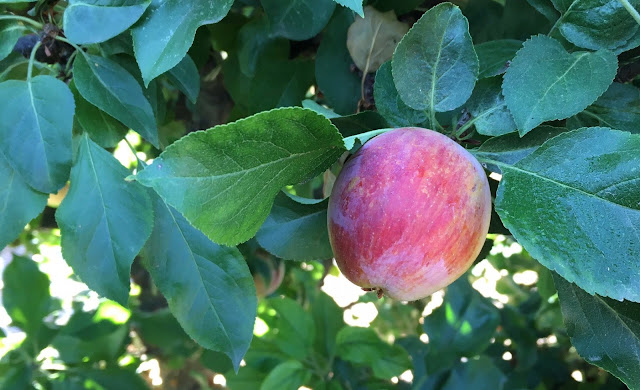 Fruit trees can get some help to be healthy and productive via the Sacramento
Tree Foundation. (Photo: Kathy Morrison)
Could your fruit trees use some TLC? Have your citrus been less than fruitful? Or are you interested in growing your own supply of backyard fruit?
If you live in South Sacramento, you're in luck. The Sacramento Tree Foundation has a special program, just for your neighborhood.
Thanks to additional state funding for SacTree's mini-grant program, SacTree is offering free fruit tree care services to residents in South Sacramento.
"These services will help to ensure your trees develop well, and are on their way to a long and fruitful future," SacTree posted online. "We've teamed up with regenerative agriculture expert Dominic Allamano to support previous fruit tree recipients and other South Sacramento residents in caring for their fruit trees."
Available until Jan. 31, services include pruning, soil care and education. Trees will get thoughtful pruning to improve structure and future growth. Soil will get a boost with compost, worm castings and mulch. And residents will get expert advice on how to help those fruit trees thrive.
These services are part of the Sacramento Food Forestry Project, bringing more healthy food to those in need.
Boundaries for the project area are generally Fruitridge Road on the north, Mack Road on the south, Freeport Boulevard on the west and Power Inn Road on the east. (The service area does not include Sacramento Executive Airport; for a map, see web page.)
For more information or to sign up, go to:
https://www.sactree.com/news/321