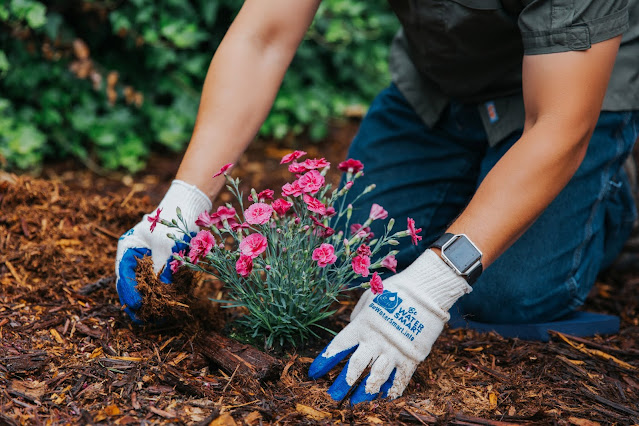 Your garden could be in a museum display this year. (Photo courtesy Regional Water Authority)
Is your garden ready for its close-up?
Maybe not right this minute, but envision your backyard as spring flowers bloom and water-wise plants look their best. Even the dog's little scrap of lawn is vibrantly green.
That's just what the Regional Water Authority needs.
The umbrella agency over the greater Sacramento area's water providers, the RWA has long been a proponent of garden makeovers and water-wise landscaping. The RWA's Water Efficiency Program is working on a special project: A museum display on wise-water use at home.
This display will be featured at the new SMUD Museum of Science and Curiosity (MOSAC), scheduled to open later this year. Housed in a historic power station on the banks of the Sacramento River near downtown, the new state-of-the-art science center will help educate thousands of Sacramento-area students as well as inspire visitors of all ages. (Read more about it here:
https://visitmosac.org
.)
Currently, the RWA is looking for candidates for its inspirational and water-wise backyard, says Amy Talbot, RWA Water Efficiency Program manager. Specifically, the backyard should be well-maintained and include beautiful and colorful low water-use plants as well as a small grass lawn.
"If selected, RWA will send a professional photographer to take images of the yard," Talbot says. "A small stipend for maintenance may be available."
To nominate your yard or for questions, contact Talbot at
atalbot@rwah2o.org
or call (214) 914-2510.
For more information of water-wise landscaping and other saving tips, visit:
https://bewatersmart.info
.