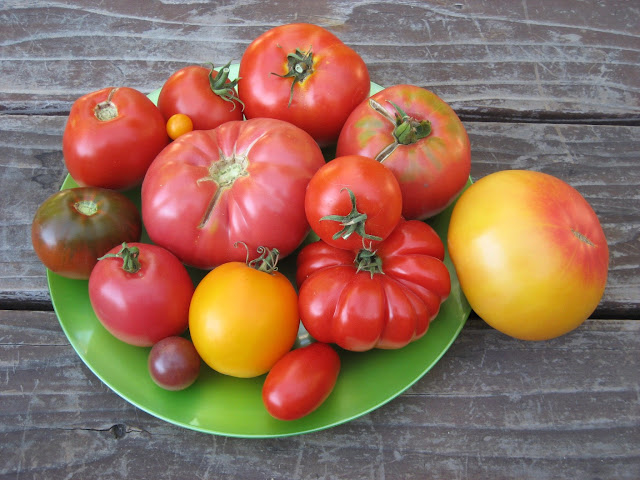 Dreaming of summer and a crop like this? Learn about growing tomatoes during a Zoom session
Saturday with the Placer County master gardeners. (Photo: Kathy Morrison)
It may be only February, but Sacramento gardeners have one summer crop on their collective mind: Tomatoes!
What would you expect in the Big Tomato?
To get ready for the tomato season ahead, the UC Cooperative Extension Master Gardeners of Placer County will host a special Zoom workshop: "Totally Tomatoes."
Set for 10:30 a.m. Saturday, Feb. 13, this free online seminar will include something for every tomato grower, from newbie to seasoned veteran.
Now is the time to start tomato seeds indoors, so the young plants will be ready for outdoor transplanting in spring. Get valuable pointers about starting seed, variety selection and how to grow your best harvest ever.
No advance registration is necessary. Find everything you need including Zoom link and pass code at:
http://pcmg.ucanr.org/?calitem=495618&g=123640
On that webpage, you'll also find links to these handy publications: UC Department of Agriculture and Natural Resource's "Growing Tomatoes in the Home Garden"; specific home-garden tomato tips for Placer and Nevada counties; and master gardener seed-saving tips (which go way beyond tomatoes).
Placer County master gardeners have a full schedule of winter-early spring workshops via Zoom. Upcoming subjects: "Planning Your Summer Vegetable Garden" (Feb. 27); "From Bambi to Thumper" (managing deer, rabbits and other vertebrate pests, March 13); and "Growing Citrus in the Foothills" (March 27).
For details and links:
http://pcmg.ucanr.org/