Learn how to make a mounted fern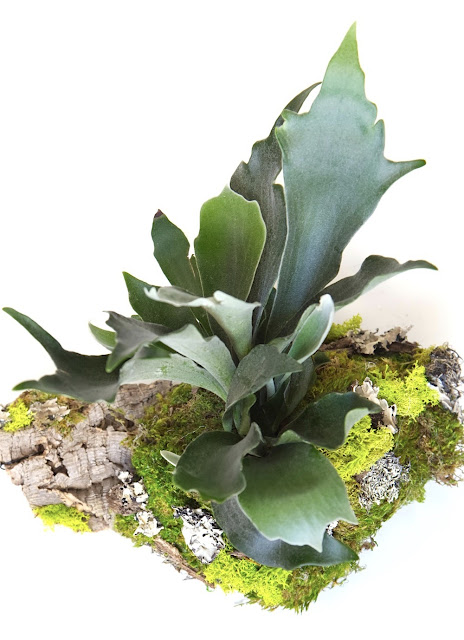 "Swig & Dig" at Exotic Plants will feature this mounted staghorn fern.
(Photo courtesy Exotic Plants)
As more plant lovers get vaccinated, more in-person gardening events are returning to the Sacramento calendar – including this popular workshop mixing gardening with wine sipping.
Exotic Plants, Sacramento's longtime leader in indoor gardening, will host "Swig & Dig" at 5:30 p.m. Friday, March 26. The project: A mounted fern.
Exotic Plants will host the in-person class in its spacious store at 1525 Fulton Ave., Sacramento. (Remember: Bring a face mask.)
"Each $60 ticket includes all planting supplies, a personal bottle of wine and an exclusive discount in our store!" says the staff of Exotic Plants.
Learn how to attach a staghorn fern to driftwood or other growing platform so it can be mounted on a wall to grow without soil. Such ferns can thrive for years, even decades – if they get off to a good start.
Seating is limited; reservations can be made now on
eventbrite.com
. Or call the store and purchase your ticket: 916-922-4769.
Details:
www.exoticplantsltd.com
.
— Debbie Arrington
To our newsletter subscribers : Thank you for your patience as we reset the email. The newsletter reappeared Monday like a stuck cork coming out of a bottle -- bringing way too much with it. We hope that today's is back to normal, and if it's not, we'll keep working on it until it is.