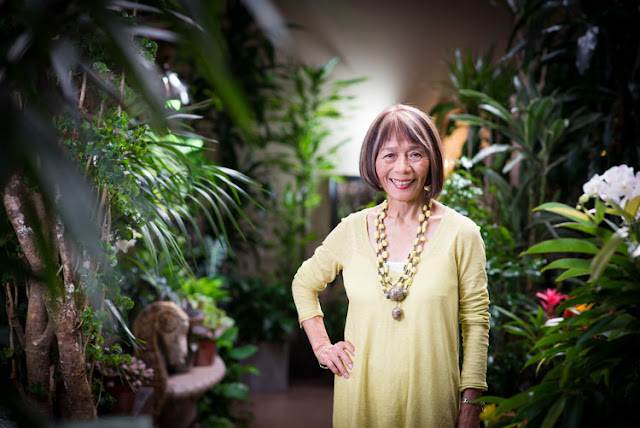 Exotic Plants owner Kifumi Keppler will share her bonsai expertise during Japan Night at the shop. (Photo courtesy Exotic Plants)
This is a garden event like no other – with a memento that can last a lifetime.
On Saturday, April 10, Exotic Plants is teaming with Mikuni Japanese restaurant and sushi bar for "Japan Night," a celebration of Japanese gardening and food.
Starting at 5:30 p.m., this three-hour in-person event includes a hands-on bonsai workshop and a dining experience hosted by Mikuni's Live Sushi Bar.
Tickets are priced at $200 and include the bonsai workshop, with everything needed for a little potted tree to take home, plus lots of food at the event.
Japan Night will be held at Exotic Plants, 1525 Fulton Ave., Sacramento.  Kifumi Keppler, Exotic Plants' owner and founder, will share her bonsai expertise as well as part of her cultural heritage. A native of Kyoto, Kifumi studied Ikebana (the Japanese art of flower arranging) and the Japanese aesthetics of plants and gardening.
For details and the link to tickets:
https://www.facebook.com/events/445656259879583
Tickets are available via
eventbrite.com
but the Facebook link is faster, or call the store, 916-922-4769.
For more on Exotic Plants:
www.exoticplantsltd.com
.