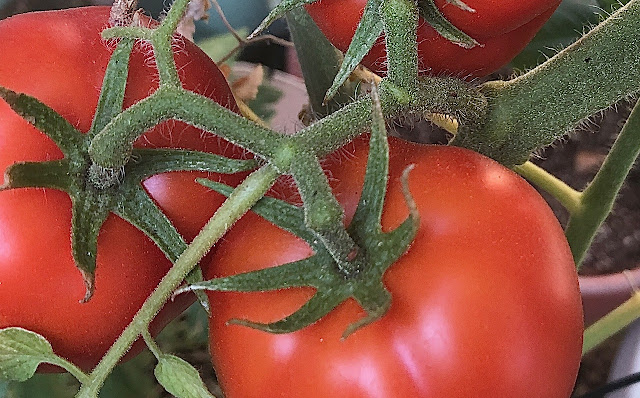 Dreaming of tomatoes? The Elk Grove Community Garden sale includes starts
for tomatoes and many other vegetables. (Photos: Kathy Morrison)
This weekend is just stuffed with plant sales. A few more showed up on the gardening radar, and it's only fair to share the news.
The Elk Grove Community Garden holds its annual fundraiser plant sale this Saturday, April 10, from 9 .am. to 1 p.m. If you're still looking for tomatoes, peppers or plants for the summer vegetable garden, this is a great source if you're in the south county area.
The Elk Grove Community Garden is at 100025 Hampton Oak Drive in Elk Grove. Plants will be sold on a first-come, first-served basis. Cash, checks or Venmo payments are accepted.
Pre-orders are being accepted, so you don't have to wait until Saturday to make your choices. Check the inventory list here and text 916-320-3195 to pre-order for curbside pickup. (Orders will be confirmed and billed when inventory is checked.)
The plants listed for pre-order include tomatoes, tomatillos, sweet peppers, spicy peppers, summer and winter squash, melons, cucumbers, Green Long eggplant, herbs, beans, some greens and several annual summer flowers. Prices for pre-order are $2 for 4-inch pots and $3 for 4-packs.
Additional plants, including succulents, some palm trees and more veggies and flowers, will be available for sale in person Saturday. These will be priced as marked on the day of the sale.
Just a note: The garden also will be accepting canned food donations for the Elk Grove Food Bank. To see what the Elk Grove Community Garden is all about, read more here or on the garden's Facebook page .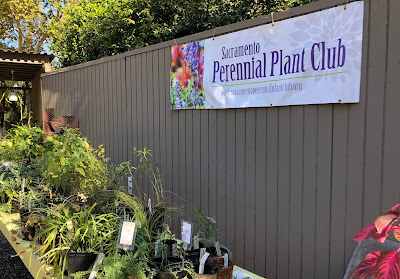 The Perennial Plant Club will have two pop-up sales this
weekend, then be at the Shepard Center, above, April 17-18.
Also happening this weekend are two pop-up sales presented by the Sacramento Perennial Plant Club.
The first is 10 a.m. to 2 p.m. Saturday, April 10, at 4578 Parkridge Road, Sacramento -- this is a residence south of Sutterville Road in Land Park. Sunday, the sale will move to 4510 La Canada Way in Davis' El Macero neighborhood, south of Interstate 80, from 9 a.m. to 2 p.m.
All plants for these sales are grown by club members, which is the best guarantee that the plant you purchase will do well in our region.
The Perennial Plant Club will also have a sale presence April 17-18, during the Sacramento Iris Society sale at Shepard Garden and Arts Center in Sacramento's McKinley Park. That sale runs 1-4 p.m. both days.
Face masks are required for all sales.
And finally, save the date for the Folsom Garden Club Spring Plant Sale and Craft Festival. It's April 24-25, 11 a.m. to 5 p.m. both days, at the Murer House, 1125 Joe Murer Court in Folsom. We'll have more details on that event as it gets closer.
To see earlier posts on other plant sales in the region this month, read here and here .
-- Kathy Morrison