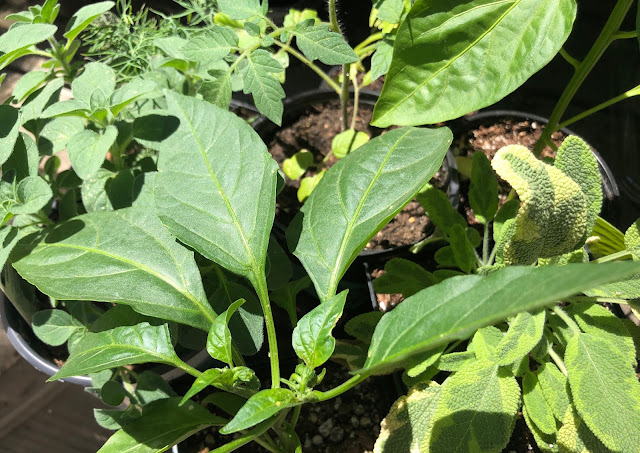 Got enough veggies and herbs? (Are you sure?) The Organic Gardening Club of Sacramento County will have a great selection for sale in a beautiful outdoor setting this Saturday in Carmichael. (Photo: Kathy Morrison)
Club hosts huge event outdoors in Carmichael
Organic gardeners (or wannabes): Here's your chance to get some great plants along with wonderful advice – in an inspirational outdoor setting.
The Organic Gardening Club of Sacramento County will host its annual plant sale from 9 a.m. to 1:30 p.m. Saturday, May 8, at the Earl Koobs Nature Area in Carmichael.
"This year, due to COVID, we are having the sale outdoors," says club President Linda Sanford.
Patrons are encouraged to still wear face masks and to stay socially distanced.
The Koobs Nature Area is adjacent to La Sierra Community Center, 5325 Engle Road, Carmichael. It's also right across from the Montessori Project butterfly garden. Come for the plants and check out the garden and nature area, too.
Created and tended by members of the Organic Gardening Club, the butterfly garden – which is full of native plants as well as beneficial insects – is used by the Montessori Project teachers for science-related lessons, says Sanford.
In this outdoor setting, the sale will be cash or check only. Gardeners will find organically grown vegetables and herbs – perfect for planting now. The sale also features a good selection of organically grown house plants, perennials (including an assortment of daylilies), succulents and more.
Proceeds go towards such club functions as the upkeep of the Koobs Nature Area and scholarships for local students.
Specific questions about the sale may be directed to Sanford at
Linda2855@comcast.net
.
More details:
https://www.facebook.com/OrganicGardeningClubofSacCounty/