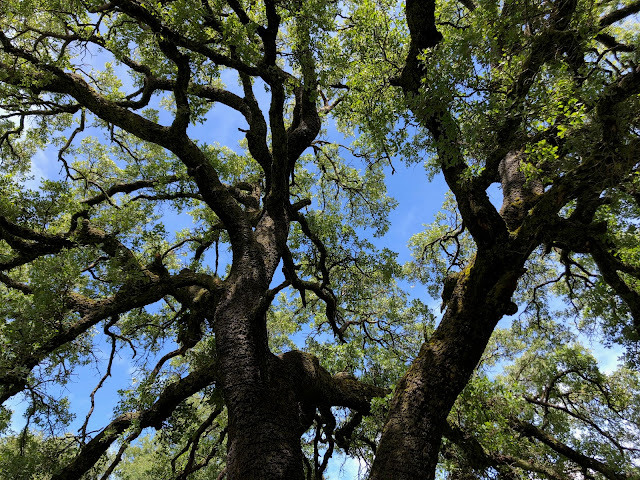 Learn more about our region's oak trees in a free Zoom workshop Saturday.
(Photo: Kathy Morrison)
Mighty oaks seem to be all around us. They're the dominant native hardwood of the Sacramento Valley and Sierra foothills.
But which oak is which? How do you tell a live oak from a valley oak? What are the plusses of having an oak tree in your landscape? How do you keep an oak tree healthy and happy?
Learn a lot about native oaks during a special virtual workshop, "Oaks in El Dorado County." Set for 9 a.m. Saturday, May 15, this free 90-minute class will be hosted by the UC Cooperative Extension Master Gardeners of El Dorado County.
Long lived, native oaks form the backbone of the region's ecosystem, as both habitat and food source. Naturally drought tolerant, oaks also offer advantages for low-water landscapes.
Master gardener Deborah Nicolls will lead the workshop, focusing on the oaks that are native not just to El Dorado County but much of the Sacramento region.
"Learn about the different oak species in the county, their function in our native environment, the problems they are prone to, and how to care for them," according to the master gardeners' website.
Registration is free, but required. You can sign up right until class time. Go to:
http://mgeldorado.ucanr.edu/Public_Education_Classes/
.
For more information and more virtual workshops:
http://mgeldorado.ucanr.edu/