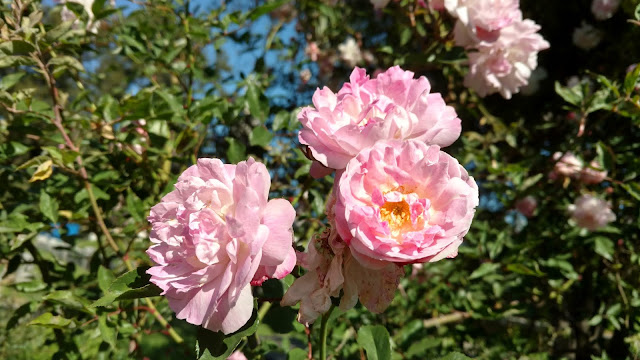 Heritage roses tend to be intensely fragrant. (Photos: Debbie Arrington)
Time for a rosy road trip!
Saturday is Open Garden Day at the Heritage Rose Garden in Jackson. During the event hosted by the UC Cooperative Extension Master Gardeners of Amador County, the garden will be open free to the public from 10 a.m. to noon July 17.
Dedicated to preserving antique and rare roses, the Heritage Rose Garden is part of the 200-acre Chichizola/Cuneo Ranch, a historic site preserved by the California Department of Fish and Wildlife and the Mother Lode Land Trust. It's located at 1334 Jackson Gate Road in the foothill town of Jackson, about an hour from Sacramento.
"Master Gardeners will be on site to give tours and discuss heritage roses and the other native and heirloom plants in the garden," say the organizers.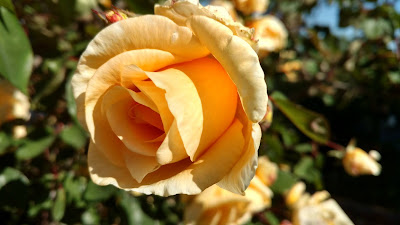 Master gardeners are working to preserve heritage roses.
Heritage roses are generally defined as varieties introduced more than 100 years ago. Volunteers hope to preserve these rose rarities, found at foothill homesteads and cemeteries. Such roses are particularly valued for their fragrance as well as their beauty and hardiness.
What makes them special? According to the master gardeners, "Many have been collected, identified, and lovingly preserved for future generations to enjoy. But they are a piece of history in danger of becoming extinct."
Details:
https://ucanr.edu/sites/Amador_County_MGs/
and
https://ucanr.edu/sites/Amador_County_MGs/Heritage_Rose_Garden/