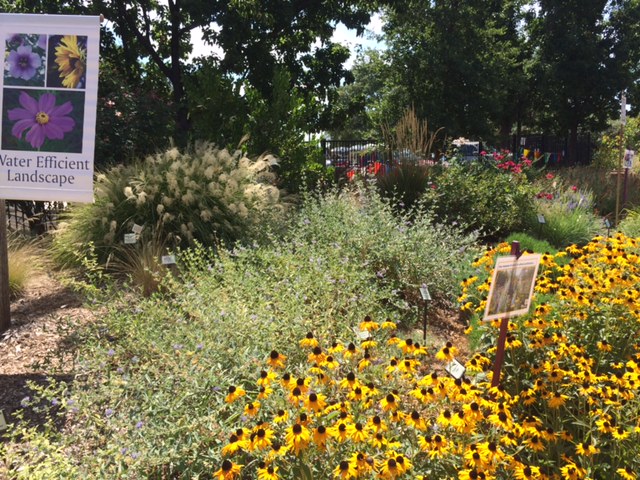 Here's a great example of a garden that uses less water -- it's the Water Efficient Landscape (WEL) at the Fair Oaks Horticulture Center in Fair Oaks. A workshop Saturday by the Nevada County master gardeners will offer tips on a no-lawn landscape makeover. (Photo: Kathy Morrison)
As California suffers through another drought and temperatures soar, more residents are asking themselves:
Is it maybe time to get rid of the lawn?
Get the answers you need before you launch your landscape project with a free virtual workshop, presented by the UC Master Gardeners of Nevada County
Set for 9 a.m. Saturday, July 24, "Garden Makeover: More Important than Ever" will show how Northern California residents can adapt their landscapes and gardening habits to help their gardens thrive with less water.
"As many parts of our county begin mandatory water cuts because of the continuing drought, and as our summer temperatures hit record highs, it's more important than ever to be water-wise in our gardens," say the master gardeners.
Whether contemplating a full landscape makeover or just tweaking irrigation, this one-hour Zoom presentation will be packed with useful information. Among the topics to be discussed: plant selection; irrigation; water-saving techniques such as mulching; and converting lawn to landscape.
The master gardeners also will answer questions from participants.
No advance registration is required. To Zoom into the workshop, get the links and more details here:
http://ncmg.ucanr.org/
.