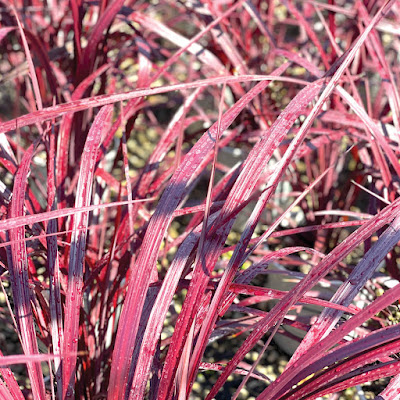 Festival Burgundy Cordyline is among the water-wise
plants to be featured at the Green Acres Elk Grove event.
(Photo courtesy Green Acres Nursery & Supply)


It's got to be something special to get plant lovers out of the house on a 105-degree smoky day, but that's just what Green Acres Nursery & Supply plans for Saturday, Aug. 14. (And fortunately, part of the event will be held indoors.)
From 8 a.m. to 4 p.m. at its Elk Grove location only, Green Acres will host an "Extraordinary Plant Event," featuring rare and unusual varieties for both indoors and out.
"Shop unique plants curated for the garden enthusiast, collector or novice," say the organizers. "Join us for this one-day event at our
Elk Grove location
to shop a collection of uncommon plants for outdoor landscapes and indoor gardens. You'll find trees, shrubs, perennials, houseplants, succulents and more.
We are sourcing the most current varieties available that will interest plant lovers of all stages."
What will those rare plants be? That's part of the fun – discovery of what's in this curated collection.
Definitely, there will be succulents in dozens of varieties, from Mardi Gras aeonium to Color Guard yucca. Also featured will be unusual water-wise plants such as Festival Burgundy Cordyline (it looks like giant red grass, but it's actually a shrub).
Indoors, hundreds of exotic houseplants will be featured, too. Green Acres staff will be available to answer questions and help with selection.
Green Acres is located at 9220 E. Stockton Blvd., Elk Grove. Questions? Call 916-714-5600.
More details:
www.idiggreenacres.com
.