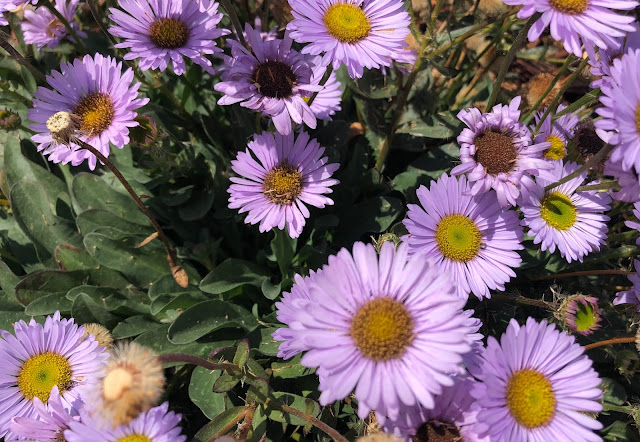 Seaside daisy is one example of California native plants that loves Sacramento. (Photo: Kathy Morrison)

They're colorful, easy care and of course love growing in California; they're natives!
Naturally adapted to seasonal weather including summer heat, California's native plants also are excellent choices for water-wise landscaping.
But how do you incorporate "wildflowers" into suburban gardens? Let the Placer County Master Gardeners show you during a free Zoom workshop.
Set for 10:30 a.m. Saturday, Aug. 21, "Gardening with Native Plants" will be filled with inspiration, tips and examples of what native plants work where. UC Cooperative Extension Master Gardeners of Placer County will offer their first-hand experiences as well as answer questions.
This online workshop is available to interested gardeners throughout Northern California. No advance registration is necessary.
For link and details:
http://pcmg.ucanr.org/
Other upcoming Placer County master gardener virtual workshops include: "Wild Wanderers" (Sept. 11), "Roses" (Sept. 25), "Lawn Replacement" (Oct. 9) and "Spring Bulbs" (Oct. 23). All are open to the public.
— Debbie Arrington