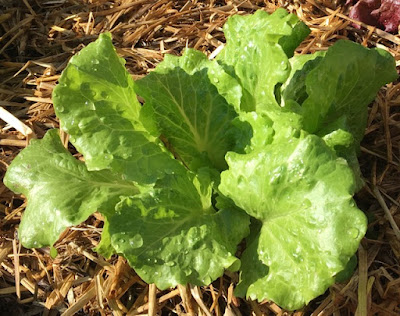 Have visions of growing your own lettuce? Order transplants
online from Soil Born Farms and pick up Aug. 28.
(Photos: Kathy Morrison)
Sacramento's growing season doesn't end in summer. Get ready for cool-season vegetables and more at Soil Born Farms' fall gardening clinic and organic plant sale at the end of the month.
Set for 8 a.m. to 1 p.m. Aug. 28, this free Saturday event features workshops, farm tours and garden walks. There's also a chance to explore nature along Cordova Creek.
"Learn how to grow vibrant, tasty and healthy plants from our knowledgeable staff and community educators," says Soil Born staff. "Get your free tickets at the Purple Class Check-in Tent on the day of the event. Registration will be on a first-come, first-served basis.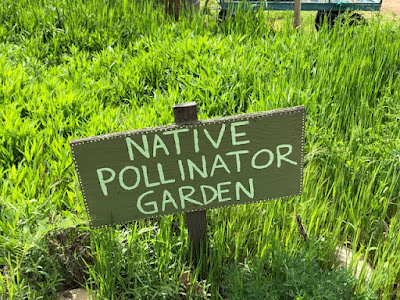 Tour parts of Soil Born Farm on Aug. 28, including
the Pollinator Garden.
"Class topics will include: Preparing a Fall Garden, Gardening with Native Plants, Raising Backyard Chickens and Fall Fruit Tree Planting and Care. All classes will be outside in shady areas with room for social distancing. In addition to classes, there will be outdoor walks, talks and a farm tour: Pollinator Garden, Herb Walk and Talk and Explore Cordova Creek."
The fall plant sale will feature mixed lettuces, broccoli, cauliflower, arugula, chard, pak choi, cabbage and more. Shop in person the day of the event or order online in advance and pick up on Aug. 28 via Soil Born's drive-through marketplace.
In addition to the veggies, finds lots of herbs and fruit trees, too.
"Choose from a variety of herbs including chives, mint, lemon balm, rosemary and nettles," say the organizers. "Attract beneficial pollinators to your yard with mixed fall flowers, passionflower, rose geranium and more. We will also have a large selection of fruit trees for sale (apple, apricot, cherry, fig, olive, nectarine, plum, peach, pluot and pear). All plants are organically grown with love, and selected for the Sacramento area."
Soil Born's popular snack bar will be open 8 a.m. to noon, with live entertainment provided by the Millington Strings string quartet.
Soil Born Farm's American River Ranch is located at 2140 Chase Drive, Rancho Cordova.
Find the complete class and tour schedule and plant ordering information online at
www.soilborn.org
.