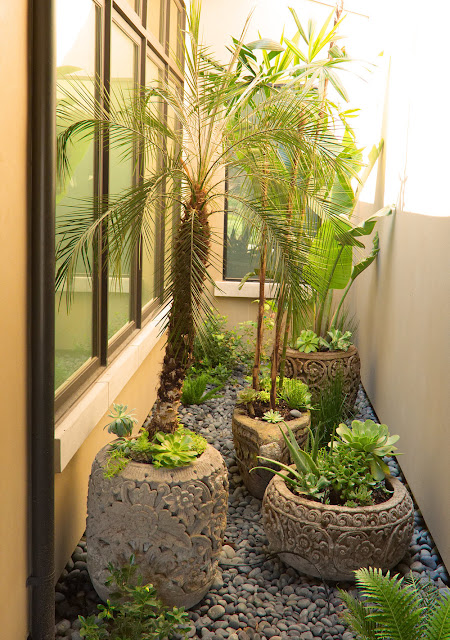 Pottery containers like these will be on sale at Exotic Plants
this weekend. (Photo courtesy Exotic Plants)
Deep discounts
on outdoor
containers; new
events scheduled
Celebrate the end of summer with a super sale.
Exotic Plants, Sacramento's go-to store for houseplants, succulents and tropical rarities, is hosting a tent sale from 11 a.m. to 3 p.m. Saturday, Sept. 4. This sale features deep discounts on outdoor pottery. All outdoor pots will be marked $5, $10 or $20.
In addition, hundreds of plants will be available from Exotic Plants' vast selection. Buy three succulents, get the fourth one free. Also, spin the prize wheel for a special gift.
While you're there (or just visiting online), sign up for one of Exotic Plants' September workshops.
At 5:30 p.m. Sept. 22, Exotic Plants will offer a free Zoom workshop on working with succulents. To participate, sign up for Exotic Plants' newsletter or call the store to receive the links.
Register now for the next in-person "Swig & Dig" workshop, set for 5:30 p.m. Sept. 24. This month's theme: Special Paint Night. Fee is $50 including materials.
Exotic Plants is located at 1525 Fulton Ave., Sacramento.
Details:
www.extociplantsltd.com
or call 916-922-4769.