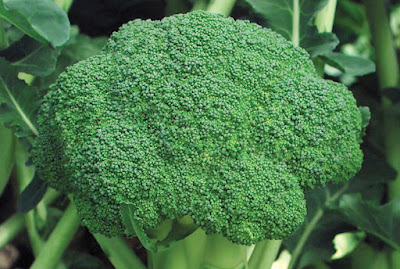 Marathon broccoli is one of four varieties of broccoli
available for purchase in the Elk Grove Community
Garden plant sale. (Photo courtesy Elk Grove
Community Garden and Deeply Rooted Kitchen)
"Fall Gardening" will be in the spotlight Saturday, Sept. 18, at the Elk Grove Community Garden as it hosts a hands-on gardening workshop and plant sale.
Focusing on cool-season crops, the free in-person class will cover the basics of growing lettuce, cabbage, broccoli, peas and other fall and winter favorites.
This is a chance to not only learn about planting and tips for success, but pick up some seedlings, too. Garden members will have cabbage family transplants, lettuces, peas and much more at its plant sale.
The event runs from 9 a.m. to 1 p.m. Saturday, but why wait to get started on shopping? Patrons can pre-order seedlings now through Wednesday. Prices: $2 for small pots, $3 for medium pots, $4 for four-packs, and $5 for large pots and six-packs. Check out the selection here:
https://bit.ly/3A8Fumx
.
Send your pre-order via text to: 916-818-9108. Arrange for curbside pick-up, too.
On Saturday's sale day, cash, check or Venmo will be accepted.
All Elk Grove garden classes and events are free, but participants are invited to bring a canned or packaged food item to donate to the Elk Grove Food Bank.
Elk Grove Community Garden is at 10025 Hampton Oak Drive, Elk Grove.
Details:
https://elkgrovecommunitygarden.org/
.