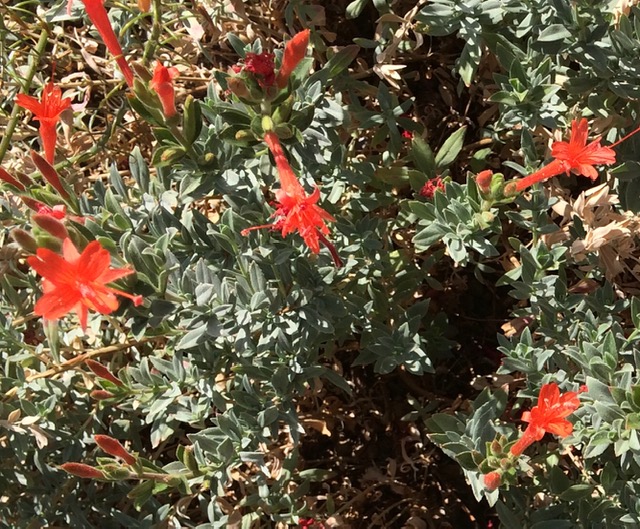 California fuchsia is among the native plants available during the Elderberry Farms native plant nursery sale starting Friday. (Photo: Kathy Morrison)
Fall is the perfect time to plant California natives. Looking for some possibilities? Elderberry Farms native plant nursery has a huge selection, just waiting for customers.

Located at Soil Born Farms' American River Ranch in Rancho Cordova, Elderberry Farms has been closed to in-person shopping due to the pandemic. But that didn't stop its seedlings from growing. Those prized plants now need new homes -- yours!

Starting Friday, Elderberry is hosting its annual fall sale online. Customers can place orders from 4 p.m. Friday, Sept. 17, through noon Monday, Sept. 20. Schedule contactless pickup between 10 a.m. and 3 p.m. on one of two Sundays, Sept. 26 or Oct. 3.

Nurtured by the Sacramento Valley chapter of the California Native Plant Society, Elderberry Farms always has a wonderful assortment of both popular natives (such as its namesake elderberry) as well as more unusual finds.
The list of available plants is now posted online on the chapter's website,
www.sacvalleycnps.org
. (Click on "next native plant sale.") The sale links will be active starting Friday.

Elderberry Farms is located at 2140 Chase Drive in Rancho Cordova.