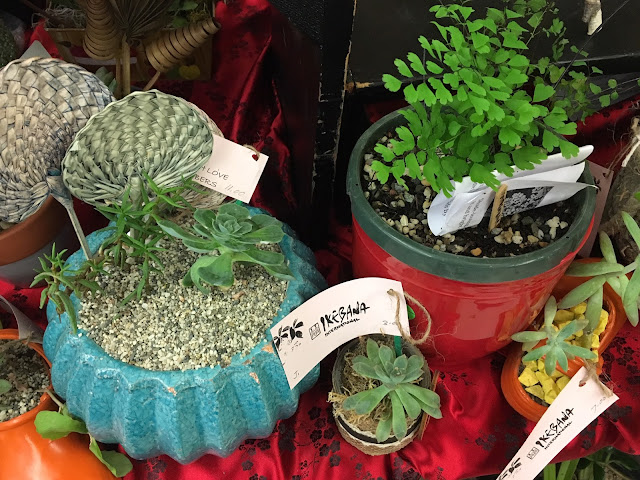 Ikebana International, Sacramento Chapter #26,  is among the clubs that use the Shepard Garden & Arts Center. The center's all-club fall sale is this
weekend. (Photos: Kathy Morrison)
Help the Shepard Garden & Arts Center and get some great deals, too.
On Saturday and Sunday, Oct. 5 and 6, from 10 a.m. to 4 p.m., the Shepard Center in McKinley Park will host its annual fall sale and celebration, featuring dozens of Sacramento clubs that call the center home.
Admission and parking are free. This weekend, food also will be available for sale.
Proceeds from the sale not only help keep the clubs in business, but go toward center operations. Among the participating clubs are the Begonia Society, Fuchsia Society and Perennial Plant Club, said Therese Ruth, who serves as recording secretary on the center's board. Some popular outside vendors also were invited to participate.
According to center director Kathy Norton, the sale will feature lots and lots of plants including California natives, cymbidium orchids, bearded irises, African violets and bamboo. This inventory was almost all nurtured by clubs that regularly use the center for their meetings and other activities. Members of the Sacramento Floral Design Guild will create flower arrangements and bouquets for sale.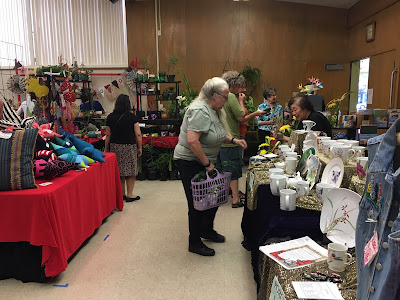 Crafts, antiques and decor items also will be on sale at the Shepard Center,
along with plenty of plants and flowers.
Get a jump on holiday shopping, too. Local artisans will offer handmade jewelry, clothing, crafts, garden art and more.
In addition, find photos, antiques, used books, collectibles and other interesting items while also meeting club members. Looking for a hobby? This is a great place to start.
Shepard Center is located at 3330 McKinley Blvd., Sacramento. Details and directions:
www.sgaac.org
.