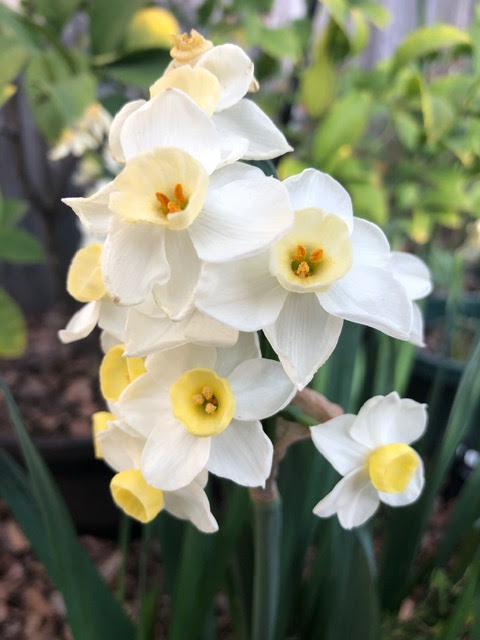 So pretty in spring, but they should be planted now.
Learn how to get maximum effect from bulbs.
(Photo: Kathy Morrison)
It's bulb-planting season!
It's also time for gardeners to project themselves into the future -- specifically next spring. Anyone who wants clutches of tulips, clumps of hyacinths or dozens of daffodils in the 2022 garden must plan and plant now.
Where to start? The UC Master Gardeners of Placer County have that answer and more in their free Zoom workshop, "The Magic of Bulbs," this Saturday, Oct. 23, at 10:30 a.m.
The hourlong session will cover bulbs of all kinds, from buying and planting to caring and naturalizing. Learn how deep to plant daffodils, for example, or why tulip bulbs might need to be refrigerated before planting.
The Zoom link is: https://us02web.zoom.us/j/84105448029? and the passcode is: garden.
Incidentally, the  Placer master gardeners' previous recorded workshops are listed and linked here: https://ucanr.edu/sites/ucmgplacer/files/354097.pdf Plenty of good information there, including composting and mulching, container gardening and growing citrus. Great viewing for a rainy day!
The Placer County master gardeners' website home page, with links to even more gardening information, is https://pcmg.ucanr.org/
-- Kathy Morrison