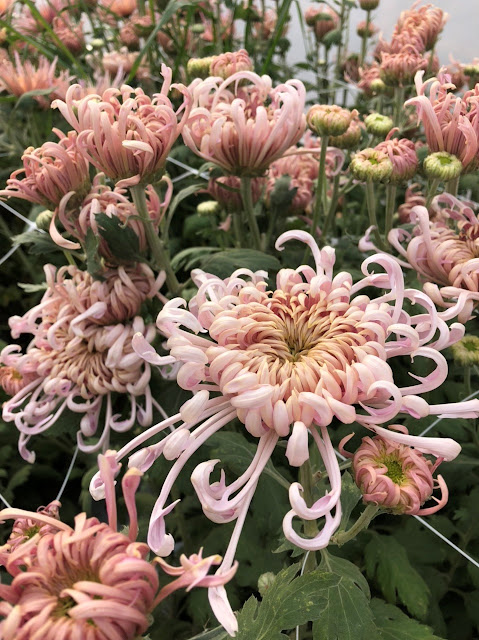 Chrysanthemums of all varieties will be on display during the 74th annual
Sacramento Chrysanthemum Show this weekend. (Photo courtesy Sacramento
Chrysanthemum Society)
It's one of the oldest and most popular horticultural events in Sacramento – and it's back in person at Shepard Garden and Arts Center.
This weekend, see hundreds of spectacular mums in dozens of varieties during the 74th annual Sacramento Chrysanthemum Show. This year's theme: "Mums on Parade."
Open to the public, the show will observe COVID precautions. Patrons are asked to wear face masks while enjoying the indoor displays.
Besides amazing exhibition mums, carefully crafted flower arrangements will be on display, thanks to the Sacramento Floral Design Guild.
Learn how to grow and care for mums, one of the best plants for fall color in Sacramento. In 13 distinct flower forms, mums come in virtually every color except blue and true black plus many combinations.
Show hours are 1 to 4 p.m. Saturday, Nov. 6, and 10 a.m. to 3 p.m. Sunday, Nov. 7. (Remember that daylight saving time ends early Sunday morning!) Parking and admission are free.
Shepard Center is located at 3330 McKinley Blvd., Sacramento, in McKinley Park.
Details and directions: www.sgaac.org .
Questions about the show? Email SacramentoMums@gmail.com.